Why use neoprene material in sports brace?
Neoprene is a family of synthetic rubber produced by the polymerization of chloroprene. DuPont originally produced neoprene in the United States as a substitute for rubber. There are two colours, white and black. Black is more commonly used.
Who invented neoprene? The history of neoprene
Like many inventions that changed history, the birth of neoprene is inevitable. In the early decades of the 20th century, the global rubber shortage became the primary concern of western industrial giants. American companies such as DuPont began to pay attention to leading universities, hoping that they would find the answer.
In 1930, Julius Arthur Nieuwland, a professor of chemistry at the University of Notre Dame, gave a lecture, and a leading DuPont executive happened to attend the course. The topic of the lecture was divinyl acetylene, a plastic material developed by Nieuwland itself. DuPont hired Nieuwland to develop a mass-produced compound based on divinyl acetylene with top scientists in the plastics field. Nieuwland was successful in 1930. Neoprene was launched to market in 1930.
As a viable alternative to rubber, neoprene played a crucial role in the efforts of the Allied forces in World War II. Everything from jeep tires to diving suits suddenly replaced natural rubber with neoprene. Without DuPont's miraculous invention, the result of World War II may be different.
The advantages of neoprene - 10 Benefits of neoprene
Neoprene has entered many different areas of consumer and industrial life today. It has the following ten unique advantages:
Impermeability
Neoprene forms a strong barrier between the wearer and the elements. Neoprene eliminates breathability, which is why it is widely used in the neoprene waist trainer and neoprene sauna suit.
Elasticity
Neoprene is also quite stretchy. It's a good thing, too—otherwise, it can't be widely used in sports brace products.
Heat retention
While neoprene and all other petrochemical-based fibers melt at the slightest touch of heat, this particular synthetic fabric provides excellent insulation against cold. Due to neoprene, wearing a neoprene sauna suit can generate more heat than not wearing it in the same exercise time.
Formability
Although most fabrics are woven, neoprene is formed. Therefore, it can be pre-made in almost any shape and size, saving fashion designers' work.
Cushioning and protection
Since neoprene has different thicknesses and densities, it can provide proper cushioning and robust protection. This makes it an ideal choice for an ankle and knee brace.
Durability
Neoprene rubber has strong resistance to physical failures such as cutting and can resist damage caused by wear, bending and twisting injury. It will not degrade in the presence of sunlight, ozone or weather, and has excellent adhesion to fabrics and metals.
Adhesive and resistant to solvents
At present, the global adhesive market is dominated by solvent-based adhesives based on neoprene. Due to its excellent adhesive properties and solvent resistance, neoprene is increasingly used to manufacture custom neoprene fabric. It can be composite with nylon and polyester, which is used for sports braces.
Latex-free
Latex is a very common allergy. Since neoprene is synthetic, it is entirely latex-free, making it suitable for manufacturing emergency and medical supplies such as castings, gloves, bandages, sports brace & support, etc. In addition, as the demand for sports braces continues to increase, the market for neoprene will expand.
Neoprene makes the pounds drop off
One of the few disadvantages that neoprene has is, on the one hand, that it is not "breathable" and, on the other hand, that it can get very hot underneath when you wear it as a piece of clothing. But this is precisely what the industry that deals with gadgets that support weight loss has now taken advantage of. One of these innovations is the neoprene weight loss sauna suit.
Just as neoprene can also keep the body from being extremely cold, it can absorb great heat with simultaneous moisture and rerelease it as body heat. In a sauna or during heavy physical exertion, the body heat slowly increases under a wetsuit to a safe area where various metabolic processes are triggered.
opaque & inextensible
You never take two risks when wearing neoprene clothing. On the one hand, the material is always opaque and does not offer an unwanted view of the bare skin even with a minimum thickness. On the other hand, a textile made of neoprene does not wear out. The rubber-like elasticity means that neoprene never really expands but always springs back and is therefore immune to any kind of "wear out."
What is neoprene made of?
Neoprene is made through a chemical reaction using chloroprene (an organic compound of colourless liquid with the formula CH2=CCl-CH=CH2). Chloroprene binds all the molecules of this reaction together, leaving behind polychloroprene chips. These crumbs are melted and mixed with a foaming agent and carbon pigment and then baked in an oven to expand. Then slice the final result like bread, leaving a smooth neoprene sheet. The nylon or polyester fabric can then be laminated to the neoprene to give it strength.
Neoprene fabric is made of a neoprene sheet. Neoprene sheet is the middle layer, and the surface is usually laminated fabric. Some products also use embossed and perforated processes. The main features are waterproof, warmth, and excellent cushioning protection. And it can also be ventilated according to the needs of customers. Neoprene Fabric was initially mainly used for diving suits, so it was also called Wetsuit Fabric. Now we are also widely used to make sports braces products.
The type of neoprene fabric
Laminated Neoprene Fabric
Laminated neoprene fabric refers to the use of glue to stick the material on the surface of the neoprene sheet to increase the surface strength (tear resistance and abrasion resistance) of the neoprene sheet so that the neoprene sheet has the characteristics of a fabric. This is the most common processing technique.
Application: Laminated neoprene fabrics are widely used to produce various related products. Commonly used fabric types include polyester and nylon.
Embossed Neoprene Fabric
Embossed neoprene fabric refers to embossing on the surface of the neoprene sheet by using different mold patterns to make the surface present different designs to increase the surface strength of the neoprene sheet and achieve a beautiful appearance, anti-slip and reduce friction in terms of waterproof and other functions.
Application: Embossed neoprene fabric is usually used to make products that need to increase surface strength or anti-slip effect.
Perforated Neoprene Fabric
Perforated neoprene fabric refers to the use of different shapes of molds.Which to perforate the neoprene sheet to form holes of various shapes and sizes to increase air permeability,reduce weight, and enhance the sense of design. There are two types: Visible perforations are made by laminating neoprene sheet and fabric and then perforating, the perforations are visible. Inside Perforated is to pierce the neoprene sheet first and then attach the fabric to make the holes invisible.
Application: Perforated neoprene fabric is usually used to make products that need to increase breathability or appearance.
The main component of neoprene is synthetic rubber, which depends on the desired level of quality – is produced by polymerizing different components and foam in the production process. This expansion causes several million tiny gas bubbles to be enclosed in a finished rubber block.
The hardness or softness of the neoprene depends, in addition to the material mixture, to a particular degree on the ratio of the size and number of air bubbles to the wall thickness of the surrounding rubber. The more complicated the rubber mixture, the thicker the cell walls, and the smaller the gas bubbles, the more excellent the resistance of the neoprene to so-called "shrinkage." However, since a material that is too hard is not pliable and reduces wearing comfort, people are forced to compromise.
There are three grades of neoprene (quality grades):
CR neoprene sponge (Chloroprene Rubber) CR grade neoprene
CR neoprene sponge is a synthetic rubber made by polymerization of neoprene. It has good chemical stability and maintains flexibility in a wide temperature range. CR neoprene is of the highest quality and is characterized by greater strength. It increases the durability and thus also makes it possible to use material with a significantly higher degree of softness for exceptionally comfortable diving suits.
CR neoprene is mineral oil resistant and has higher fire protection properties. They are also used in space and aviation for extremely high loads.
SCR neoprene sponge (Chloroprene & Styrene Butadiene Rubber) SCR grade neoprene
SCR neoprene sponge is a mixture of CR and SBR, widely used to produce various related products. SCR neoprene is a mixture of SBR and CR. It has significantly better properties than SBR but does not achieve the quality of CR.
Due to this material's excellent price-performance ratio, it is suitable for suits and equipment items.
SBR neoprene sponge (Styrene Butadiene Rubber) SBR grade neoprene
SBR neoprene sponge is a synthetic rubber made from the polymerization of styrene and butadiene. SBR neoprene is a standard material that has a lower strength. In addition, this material needs a particular "recovery time" of 8 to 12 hours, especially if the degree of softness is high to regain its full strength after the strong compression.
This material works well for sports braces, swimwear, medical products, dog harnesses, seat cushions, etc., since there is no great burden here.
What is neoprene used for?
Neoprene is used primarily to make diving suits, but it can also be used in sports braces. The following is a complete list of 14 items made of neoprene: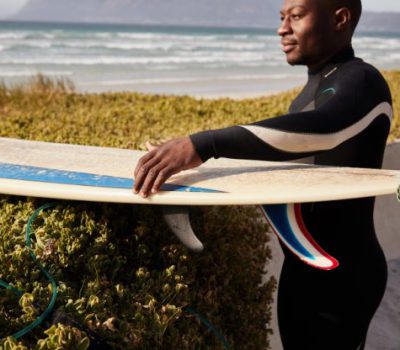 Neoprene Wetsuits
Wear a neoprene wetsuit for jet skiing, scuba diving, or surfing. It will cling to your body and easily cope with the waves without any wardrobe malfunction!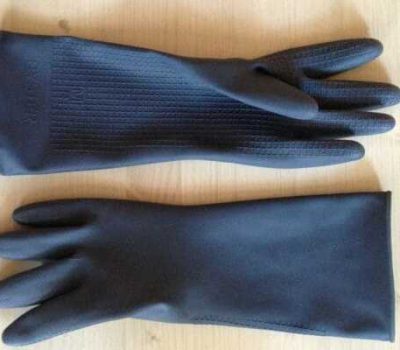 Neoprene Gloves
Neoprene is used for work gloves and surgical gloves. Because of the extra elasticity of the material, you can easily swing around your fingers without feeling tight.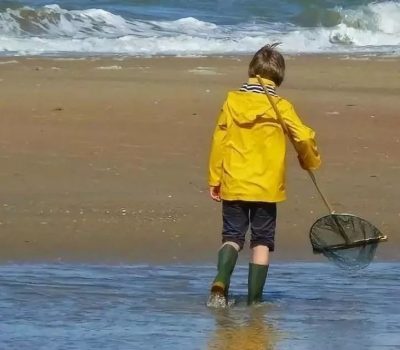 Neoprene Coats
If the weather is freezing, you should wear a neoprene jacket. These warm and waterproof jackets are favorite for people who work on ships.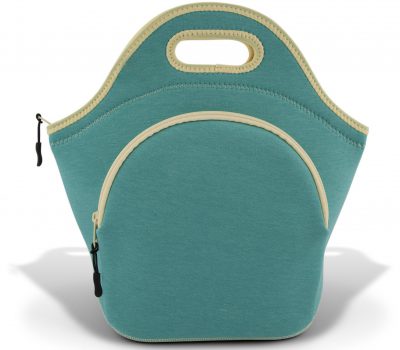 Neoprene Lunch bags
Do you bring lunch to work every day? Consider packing it in a neoprene lunch bag! It will keep your cold food delicious and cool without worrying about it getting damp when placed in the refrigerator.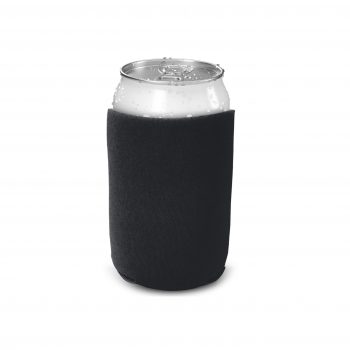 Neoprene Koozies
In the hot summer, soda and beer will drip. Store these drinks in neoprene KOOZIES and keep your hands dry. They are perfect for backsplashes and backyard barbecues!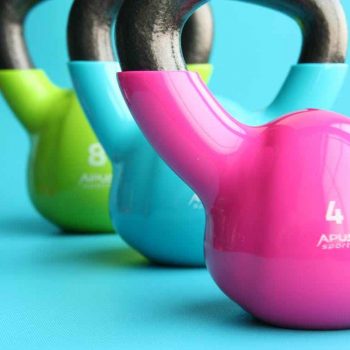 Neoprene Hand Weights
Today is strength training day! Grab the neoprene hand weight or kettlebell and start doing these reps. Sports equipment made of this material is easy to hold and will not slip when sweating.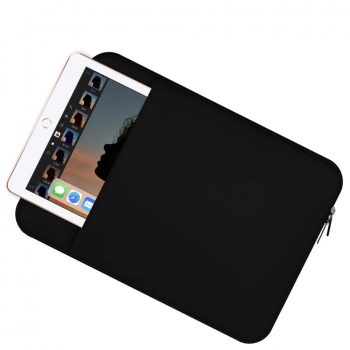 Neoprene Phone & laptop cases
Store your laptop or cell phone in a neoprene case to protect them. Your device will be protected on rainy or snowy days. In addition, these protective cases allow you to take your electronics to the beach.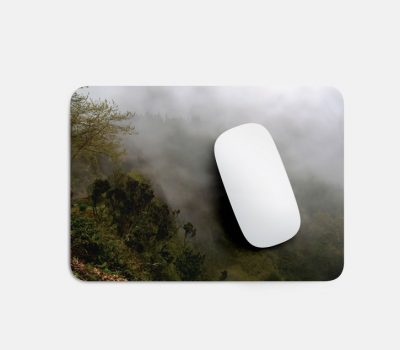 Neoprene Mousepads
You just accidentally spilled the morning coffee on your desk. Fortunately, you have a neoprene mouse pad! It is waterproof and is the most accessible type of mouse pad to clean.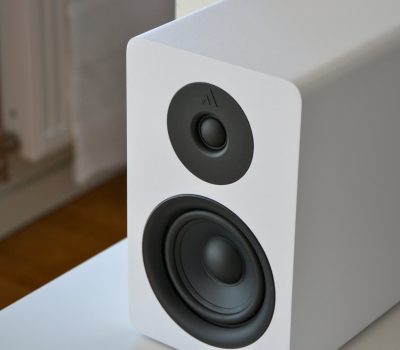 Neoprene Speaker cones
Watch your favorite action movies in surround sound, or listen to fast-paced playlists. The neoprene cone is part of the reason why speakers can produce sound.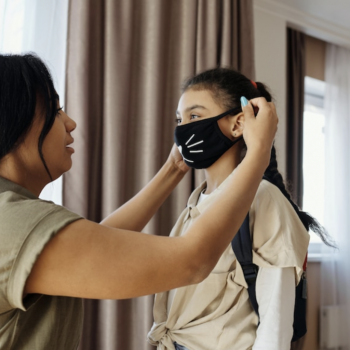 Neoprene Face Masks
The COVID-19 pandemic has increased the demand for reusable masks. Neoprene is a good material for PPE because it can block droplets that carry viruses.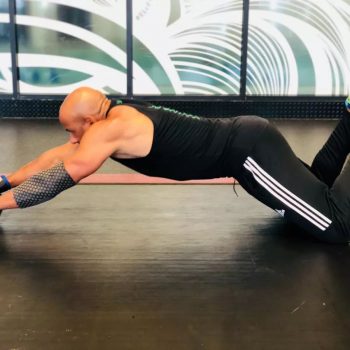 Neoprene Sports Braces
If you often do heavy lifting exercises, running knees may occur. Your elbows and ankles may also be painful from overuse. Compress your joints by wearing a neoprene brace or sleeve.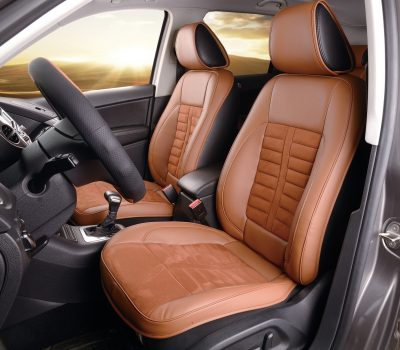 Neoprene Seat Covers
Use neoprene covers on the driver and passenger seats to drive on open roads. These covers can protect your interior from sun damage or mildew. Because they are easy to clean, you should also use them to ride with dogs.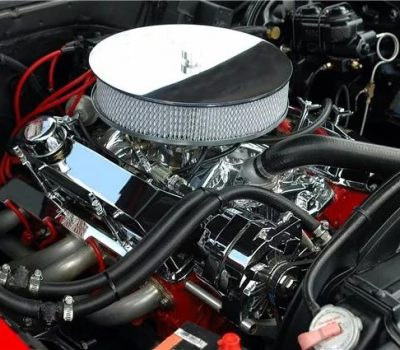 Neoprene Fan Belts & Hoses
If equipped with neoprene fan belts and hoses, your car engine will be as quiet as a mouse. The material is vital, so you don't have to worry about accidentally breaking while driving. Neoprene can also be found at the bottom of your car windows, allowing you to roll up and down easily.
Neoprene Gaskets
Plumbing, construction, and many other manual workers need to use neoprene gaskets. These seals are also very convenient in the medical field and the aerospace, aerospace, and electronics fields.
Where to buy neoprene fabric?
If you want to buy neoprene in small quantities, you can buy it on Amazon or Walmart. If you need to buy in bulk or customize neoprene, you can find neoprene suppliers in China. China is the world's largest producer of neoprene.
Neoprene fabric certifications
All our neoprene sport brace products have passed Europe PAHs certification and the United States California Proposition 65(ca65) testing to provide customers with satisfactory products and services.
PAHs are compounds with a potential increased risk of certain diseases. They exist not only in tire products but also in other standard rubber products. Toxic PAHs are Acenaphthene, Acenaphthylene, Anthracene, Fluoranthene, Fluorene, Phenanthrene, Pyrene, Chrysene, and Dibenzo anthracene. The German Committee for Product Safety, aligned with the REACH Annex XVII PAHs, has determined the requirements for 18 PAHs permissible limits in consumer goods. Neoprene is categorized as Category 2 (Other products) which most parameters out of 18 must be under 0.5ppm.
California Proposition 65 requires businesses to warn Californians about significant exposures to chemicals that cause cancer, birth defects, or other reproductive harm. By requiring that this information be provided, Proposition 65 enables Californians to make informed decisions about their exposures to these chemicals. The list contains a wide range of naturally occurring and synthetic chemicals that include additives or ingredients in pesticides, common household products, food, drugs, dyes, or solvents.
What neoprene sports braces do you produce?
At WorldBrace we produce high-quality neoprene sports braces, that mainly includes:
Talk to our experts about the product you want to manufacture, and we'll help you with all you need.
Ready to drive your brand's growth?