| | |
| --- | --- |
| Item No. | SW102 |
| Material | Neoprene |
| MOQ | 1000 PCS |
| Service | OEM, ODM, OPM |
| Lead Time | 30 days |
| Pakaging | 1 polybag /pc or customized box |
| Customized | Customized design, LOGO, color , sizes, material, packings, boxes |
Eliminates pain: drastically reduces shoulder pain, discomfort, and inflammation. Speeds recovery from joint and tendon injuries: proper support, stability, compression for shoulder joints, torn rotator cuff, AC joint.
The shoulder brace can provide maximum support while accelerating your healing process without limiting your activities or lifestyle. Still perform best at work, stay active, and enjoy a more restful and comfortable night's sleep while your shoulder heals.
Durable & Reliable: Made from the highest quality neoprene, The Shoulder Brace is remarkably stable and flexible. It is also effortless to clean, ensuring long life and a proper fit over time.
Easy to Use: The shoulder support brace is made from a flexible material; it can be stretched to adjust to your requirements. An innovative hook allows you to quickly put the brace on or take it off without assistance.
Unique Additional Support Advantages: Use the special pressure pad for increased shoulder support and compression. You can also insert an ice pack for faster and more effective pain relief.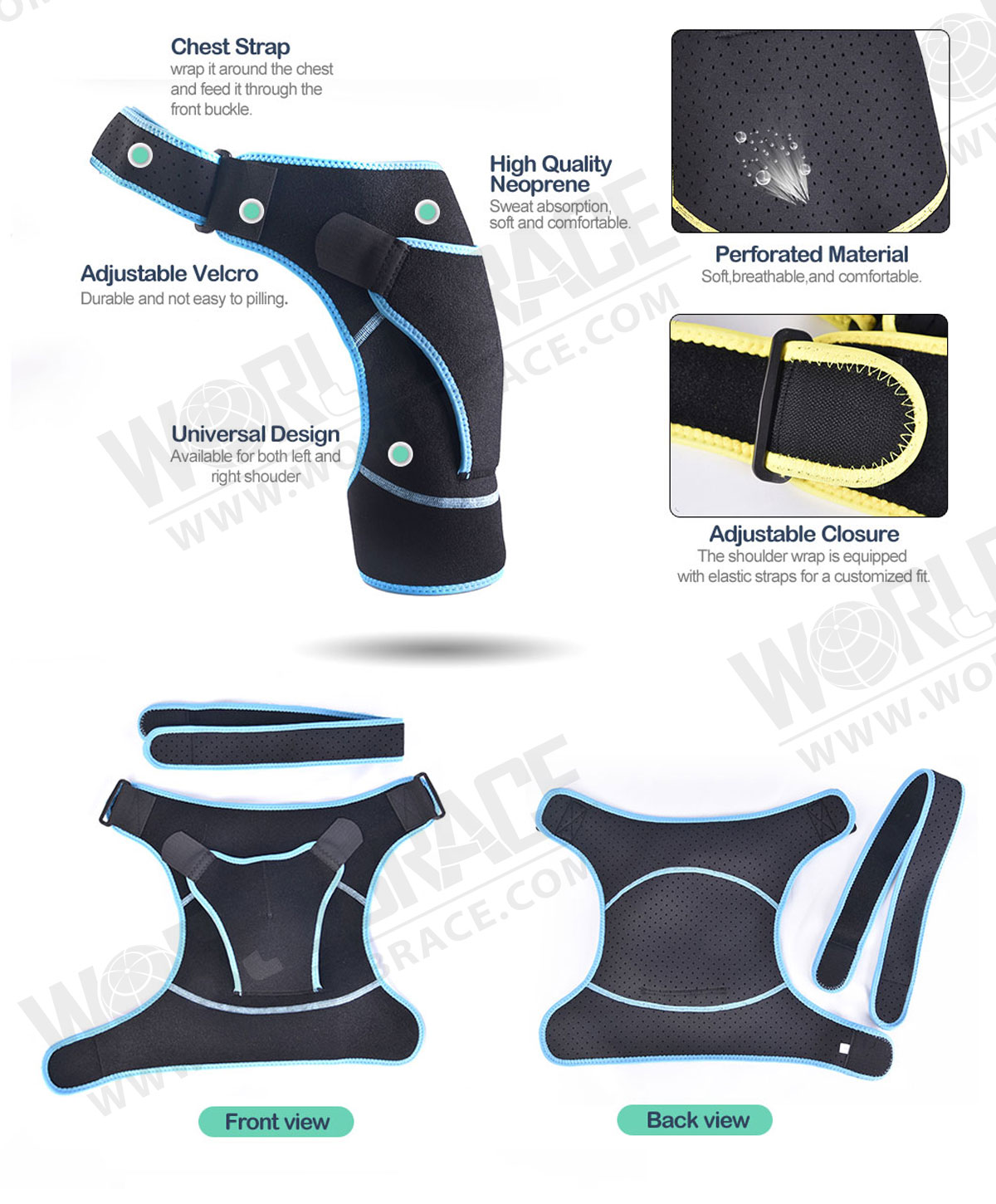 How to wear shoulder support brace
Adjust the biceps strap to the velcro's maximum size, then slip your arm through.
Reset the brace on the affected shoulder, with the seam running directly over the shoulder blade.
Reach for the chest strap, wrap it around the chest and feed it through the front buckle. Pull taut until comfortable.
Readjust bicep straps until they are firm and fix them in place.
Readjust a pressure pad to a tight, comfortable fit.
How to wash shoulder support brace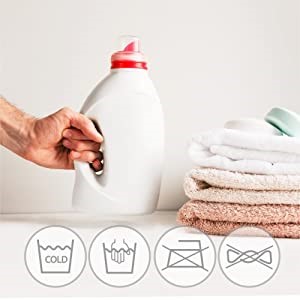 Don't machine wash
You can hand wash this with mild soap and warm water
Its light fabric requires minimal wash effort
Do not use dryer sheets
Do not use fabric softener
Wash with like colors
How to choose the best shoulder support brace?
What is a shoulder support brace?
A shoulder brace is designed to help heal shoulder injuries and support the shoulder. The brace support is made of neoprene fabric that can protect shoulder.
Benefits of this shoulder support brace
1. Lightweight and Breathable Design
The shoulder support brace is made of neoprene fabric, which sterilizes and deodorizes and is lightweight and durable. Nylon lining is gentle and non-irritating to your skin. There are holes in the material that support the shoulders to allow heat and moisture to escape. It improves the air permeability of this arm brace.
2. Adjustable Straps
Shoulder Support Brace allows you to adjust and customize its fit easily. Adjustable straps allow you to tighten or relax and hold muscles in place according to your needs.
3. Wear on Your Right or Left Arm
It is also gender-neutral and suitable for anyone.
4. Accelerates the natural healing process
Your body needs the right amount of time to heal your muscles and joints. But sometimes, you can't give your body enough time. A shoulder brace is a great solution to help with recovery.
3 things you must consider when buying a shoulder support brace
1. Comfortable
Under normal circumstances, the plastic in the shoulder brace will cause shoulder damage. Our product is made of neoprene fabric, which will not cause friction to the body.
2. Breathable
Many sealed shoulder braces tend to sweat and overheat quickly because they are not breathable. This can cause shoulder braces to smell bad or even smelly. We perforated the shoulder brace to increase air permeability.
3. Suitable
According to injury degree and different treatment methods, suitable is the best to choose the most suitable shoulder support.
Where can I buy a shoulder support brace?
If you want to buy shoulder braces in small quantities, you can buy them from Amazon, Walmart, or other retail platforms. But if you want to order shoulder braces in bulk, you can find Chinese manufacturers like WorldBrace.
Best shoulder support brace manufacturer in China
If you are looking for a custom shoulder support brace or have any queries about the custom shoulder brace, please feel free to contact us through email. We have experts that are always ready to assist you and will contact you back within 24 hours to tell you about the possibility of customizing your shoulder brace.
WorldBrace is one of the best shoulder brace manufacturers in china. Contact us today and find out how, together, we can create a unique shoulder brace that is guaranteed to impress.
This brace is designed for all-day wear. You can safely wear this shoulder whenever you need extra support or pain relief.
Our shoulder straps are adjustable and can be worn on any body type.
Depending on the severity of your injury, you may need help if it is particularly severe. Talk to your doctor about whether it's ok to sleep in it to determine if it's the proper sleep support for your injury.