BEST knee brace Supplier in China
WorldBrace is the manufacturer of choice for high-quality knee braces in China since 2001. We offer a one-stop knee brace solution for your business.
Consider purchasing at WorldBrace company. We have a strong R&D team to design, develop, manufacture, and sell the best quality knee braces. We have been the trusted Chinese factory of knee braces for more than 20 years. WorldBrace has the full knee support line including patella support, patella strap, patella knee brace, patella brace, neoprene knee support, neoprene knee sleeve, neoprene knee brace, knee wrap, knee support, knee support sleeve, knee support brace, knee strap, knee strap support, knee strap brace, knee stabilizer, knee sleeves, knee compression, knee compression sleeve, knee brace, knee brace sleeve, knee belt, hinged knee brace, elastic knee support, compression knee brace, and adjustable knee brace, etc.
If you are looking for knee support suppliers and wholesalers? Don't hesitate to contact us to drive your brand's growth. Contact us about your custom knee supports requirements.
Custom knee brace Manufacturer
Best Knee Supports Wholesaler
Low MOQ from 1000 PCS with logo
Products conform to EU and FDA standards
Pass through Walmart, Target audit
ISO9001, GMP Certification
Custom knee braces samples in 7 days
Over 20 years of knee brace OEM/ODM/OPM experience
The Ultimate Guide For Custom Best Knee Brace
A Knee brace, made from stretchy elasticated material like neoprene, plastic, or foam, is worn over the knee during exercise to stabilize and protect your knee after an injury to give the damaged ligaments an adequate recovery time. A knee brace can also be used to prevent injuries in close contact sports, such as football, basketball, and running. 
Various types of knee injuries you might sustain will determine the kind of knee stabilizer you need. Four crucial ligaments move your knee back and forth, which are prone to injury, as shown in the illustration below:
• Anterior cruciate ligament (ACL)
• Posterior cruciate ligament (PCL)
• Medial collateral ligament (MCL)
• Lateral collateral ligament (LCL)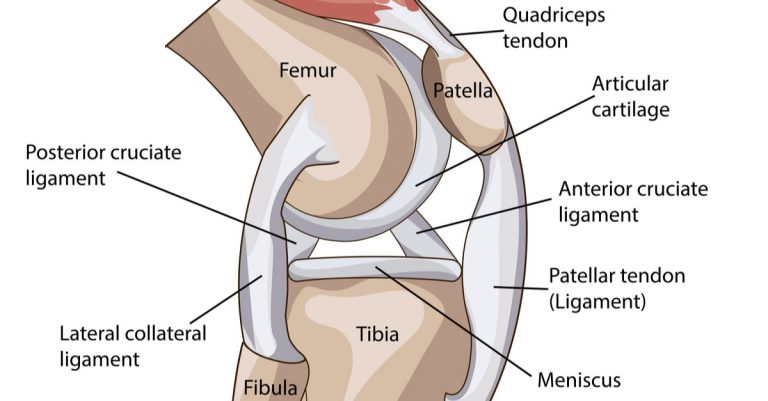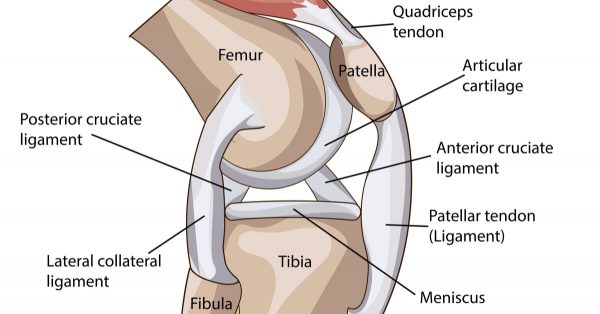 Ligament injuries and sprains, particularly the ACL , are the most common sports injuries. In addition, Meniscus injuries are also widespread among people who play sports. A meniscus tear occurs when the rubbery cartilage between the femur and tibia bones tears and is subjected to twisting or rotation. This causes pain, swelling, and stiffness. Knee braces are also commonly used for symptoms of jumper's knee, such as inflammation (patellar tendonitis) and thickening (patellar tendonitis) of the patellar tendon and runner's knee, a broad term for knee pain also known as parallelogram pain.
Regardless of what type of knee injury you have, a knee brace can limit your range of motion to give the knee joint time to heal and allow you to get up and move around more quickly.
What does a knee brace do?
A knee brace would have two primary functions – to provide support after a knee injury and to prevent further damage to the knee. It restricts the mobility of the knee joint to stabilize the leg and help the knee recover faster, which also reduces pain and swelling associated that are usually with knee injuries. For varying levels of support, there are different types of knee braces available.
Things to consider before buying a knee support
Knee supports has many types, offering varying functionalities for different types of knee injuries. Here is a list of questions that you should consider before your purchase.
Nevertheless, always consult with your healthcare professional first to determine which type of knee support will best support your needs.
Your knee support needs to be properly fit to retain its full benefits. When the brace feels tight, it will ensure a good compression level. However, the tightness must not sacrifice comfort. Please loosen the straps or switch to a larger size if the mount is tight.
Our knee braces come in different sizes to meet everyone's needs. They come in standard sizes and adjustable knee supports to help you find the right fit.
A knee brace is usually rated for its levels of protection, which range from 1 to 3.
A Level 1 Brace is the most flexible one; nevertheless, it offers the least amount of support to your knee, nevertheless it. Typical level 1 brace includes knee sleeve and Knee Pads. It's suitable for pain relief by adding mild to moderate support, allowing you to remain fully active.
Level 2 Braces offer more support than Level 1. They aren't as flexible as level 1 brace but still allow for a range of movement around your knee. Patellar Straps and Patellar Tracking Orthosis Brace are the typical ones. When dealing with the pain associated with ligament instabilities and tendonitis, it's better to use a level 2 brace for its mild to moderate knee support.
A level 3 knee brace, such as a hinged knee brace, will give you the best support but will severely limit your range of motion. This type of brace is also generally heavier. It is best for recovery after surgery when the movement of the knee should be restricted to prevent re-injury.
Below are five types of knee braces.
Knee sleeves
A knee sleeve can be fitted over the kneecap to relieve pain and prevent knee injuries. These are neoprene braces that can slide over the knee. It is usually used to treat patellofemoral pain or to reduce swelling. Sometimes an additional kneepad is included to provide additional impact protection to the front of the knee. Please note that while knee sleeves may help relieve swelling and provide a feeling of support following a minor injury, they do not offer the necessary knee stability following a major injury or surgery.
These braces provide more support than a knee sleeve, and they can help relieve mild to moderate knee pain. They're a preferred option for many athletes as they're slim and easy to take on and off.
Knee pads are sometimes presented on knee sleeves that provide additional padding or rigid outer shells that cover the front of the knee. They are usually secured in place with straps that wrap around the leg. Knee pads would not provide increased stability but may reduce injury risk, particularly in activities that may cause direct impact to the front of the knee.
This brace design invokes a knee sleeve with a front opening for the patella, with straps or buttressing around the opening. This design limits the movement of the patella, therefore reducing the likelihood of patellar subluxation or dislocation. A hinge along the sides of the knee is sometimes added to provide additional stability. These braces may reduce pain for some individuals with patellofemoral pain due to improper positioning of the patella.
Patellar straps have become an increasingly popular and visible tool for addressing anterior knee pain in young athletes. Patellar straps should be positioned midway between the bottom of the kneecap and the bump on the shin, applying pressure to the patellar tendon that runs down the front of the knee and inserts on the lower leg. This is thought to relieve some of the stress on the tendon and its attachment to the tibia and may relieve pain associated with patellar tendonitis disease.
What is the best knee brace?
The best type of knee support for you largely depends on your reason for wearing a knee brace. The criteria for a good knee brace is as follows:
Technology in WorldBrace custom knee brace
If you customize knee brace with us, we can provide different customized technical solutions.
Copper knee brace
Copper, a soft, malleable metal, has long been known as a folk medicine treatment to relieve pain and heal injuries. According to officially recognized documents, a 2012 research claimed that "Copper has been used for thousands of years to aid in reducing inflammation, growing and sustaining connective tissues and aiding in blood flow and oxygen transport." At WorldBrace, we also produce custom copper knee braces.
Neoprene Knee Brace
Neoprene knee braces are one of the most popular knee braces on the market. Like all knee supports, they support the knee joint well and reduce pain and instability. The most significant advantage of the neoprene material is that it retains heat better than any other textile, which helps promote faster healing and reduces swelling and pain. Contact us to order a custom neoprene knee brace.
Velcro Knee Brace
Velcro is mainly used to adjust the tightness of the knee brace. Compared with a knee strap, a velcro knee brace is more convenient to use.
Gel Knee Brace
When acute pain is hot and sharp, you're likely experiencing swelling in and around the knee joint. And the best-swollen knee treatment here is going to be icing the injury. Using a Gel ankle brace can provide better comfort and compression. It is suitable to be placed in the freezer for cold therapy before use.
Patella gel pad knee brace
Our knee braces can incorporate an optional patella gel pad, which is a special cushioning placed on or around the kneecap. This feature helps to protect the front of the knee while allowing flexibility by evenly distributing stress on the joints.
Magnetic Knee Brace
A magnetic knee brace is a specially designed knee support with magnets strategically placed to surround the knee joint region, especially around the kneecap, to help reduce pain and inflammation. Magnetic therapy has been used for hundreds of years as a drug-free, non-invasive treatment for pain and swelling.
knee braceOpen vs. Closed patella brace
Knee braces will have the option of an open patella (with an opening over the knee cap) or a closed patella (fully covered over the knee cap). An open patella will offer a little more breathability, with the added benefit of taking some pressure off the front of the knee. On the other hand, a closed patella is generally better for circulation and heat retention, though both styles offer these benefits to a certain degree. You can choose open or closed patella brace.
How much is a knee brace?
Knee braces generally are inexpensive. They typically cost between $6 to $70; however, some high-end and post-surgical models may cost up to $150 or more. If you buy in bulk at the manufacturer, the price is one-third to one-fifth of the retail price.
How to make a knee brace?
The major manufacturing production processes of knee brace include:
1. Sourcing Raw Material → 2. Neoprene Slicing → 3. Composite & Lamination → 4. Embossed & Perforated (optional) → 5. Pattern Making → 6. Tailoring & Cutting → 7. Printing → 8. Sewing → 9. Finishing Quality Control → 10. Packing And Dispatch
It usually takes 30 days more production lead time to order from raw material to final shipment ready. For more details you want to know, you can contact WorldBrace Team for technique support.
Where to buy knee braces?
There are many ways to get a knee brace. Many pharmacies or medical supply stores often carry simple knee sleeves or supports. It is also possible to order knee braces directly from the manufacturers or through Walmart, Amazon, and Target.
But if you want to buy custom knee braces, you should find a knee brace manufacturer like WorldBrace. We'll ensure you get the right knee brace for your unique requirements.
The best knee brace manufacturer in China
If you are looking for a custom knee brace or have any queries about custom knee support, please feel free to contact us through email. We have experts that are always ready to assist you and will contact you back within 24 hours to tell you about the possibility of customizing your knee brace.
WorldBrace is the best knee brace manufacturer in china. Contact us today and find out how, together, we can create a unique knee brace that is guaranteed to impress.
Ready to drive your brand's growth?