| | |
| --- | --- |
| Item No. | KB103 |
| Material | 100% neoprene |
| MOQ | 1000 PCS |
| Service | OEM, ODM, OPM |
| Lead Time | 30 days |
| Pakaging | 1 polybag /pc or customized box |
| Customized | Customized design, LOGO, color , sizes, material, packings, boxes |
OPEN-PATELLA DESIGN reduces pressure and relieves stress on the knee joint during intense exercise and heavy usage; helpful in managing knee discomfort; excellent for users requiring general support during workouts as it guides, rather than limits, the knee joint.
EASILY ADJUSTABLE straps can be attached to almost any exterior point, preventing slippage and accommodating a broad range of users with different needs.
EXTRA-THICK NEOPRENE material offers additional protection and promotes warmth to the muscles and tendons, while tiny perforations draw away excess sweat from the skin for a more comfortable experience.
Fully-Customizable The 3 straps can be attached to almost any point around the support for a tailored fit and prevent slippage during even the most active exercise.
Reinforced Stabilizer Ring Our open-patella design relieves stress in the knee area, while the padded stabilizer prevents displacement and guides the knee cap into proper motion.
Superior-Quality Breathable Breathable fabric provides extra, which helps retain warmth to aid and speed up tendons during activities.
How to wear neoprene knee brace
PREVENT INJURY: Prevent unnecessary injury and pain by offering optimal muscle support during everyday activities
SPEED UP RECOVERY: Recover faster from arthritis, joint pain, and surgery
BOOST YOUR PERFORMANCE: Provides support to perform rehabilitation exercises and leisure actives
WARMING EFFECT: Support full motion flexibility and warm up your ankles effectively
How to wash neoprene knee brace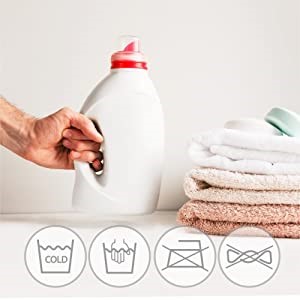 Don't machine wash
You can hand wash this with mild soap and warm water
Its light fabric requires minimal wash effort
Do not use dryer sheets
Do not use fabric softener
Wash with like colors
How to choose the best neoprene knee brace?
What is a neoprene knee brace?
Knee braces are designed to help you recover from various knee injuries, adjust the injured portion to the correct position, and protect you from further damage. The knee brace made of neoprene fabric is comfortable and elastic and can play a role in cushioning and protection, which is very safe and durable.
Who should wear a neoprene knee brace?
This knee support is ideal for anyone with a knee injury, especially after knee surgery, to help with recovery. Here are some common signs of adaptation:
Except to help you recover, the brace also protects you from further injuries and allows you to return to sport and work with confidence.
Benefits of using a neoprene knee support
1. Lightweight and breathable design
The neoprene knee support is made of Neoprene impregnated fabric, which is disinfecting and deodorizing, lightweight and durable. Neoprene lining is mild and non-irritating to the skin. There are holes in the fabric that support shoulder to allow heat and moisture to escape. Improved air permeability of the arm. Neoprene ion is added to the material to kill bacteria and reduce odors.
2. Adjustable strap
Fully customizable three shoulder straps can be attached to almost any point around the support for a tailored fit and prevent slippage even during the most active sports.
3. Open patella and popliteal design
Our open patella design relieves pressure on the knee area, while padded stabilizers prevent displacement and guide the knee cap into proper motion.
4. Accelerate the natural healing process
Your body needs plenty of time to heal your muscles and joints. But sometimes, you can't give your body enough time. Knee braces are an excellent solution to lighten the load on the knee part to aid recovery.
Where can I buy a neoprene knee brace?
If you want to buy some braces for a knee injury, you can get them from Amazon, Walmart, Target, or other shopping platforms. But if you're going to customize a batch of knee braces or look for a professional knee support factory, you can find WorldBrace, a Chinese knee brace manufacturer. We will try our best to provide you with professional consultation and quality service. Look forward to our pleasant cooperation!
Best knee brace manufacturers in China
Different brands have different prices related to brand design, raw materials, monthly sales, brand marketing costs, etc. If you are looking for knee support or have any questions about knee support, you can contact the WorldBrace team for more professional help and excellent service. We will provide you with the use within 24 hours to customize the best quality plan.
WorldBrace is an OEM manufacturer of quality sports care products. Our professional team supports an integrated process from concept design to mass production. Contact us and work with us!