| | |
| --- | --- |
| Item No. | KB107 |
| Material | 50% rubber+40% sponge+10% polyester |
| MOQ | 1000 PCS |
| Service | OEM, ODM, OPM |
| Lead Time | 30 days |
| Pakaging | 1 polybag /pc or customized box |
| Customized | Customized design, LOGO, color , sizes, material, packings, boxes |
Incredibly comfortable viscoelastic foam cushion
Made with 4 layers: shock-absorbing EVA foam sandwiched between generous double layers of deluxe cushioning memory foam
Extremely lightweight, with a carrying handle, no uncomfortable material bites into your legs when you kneel.
Protective Knee Pads for Cleaning House Floors, Gardening Work, Kneeling Cushions, Adjustable Kneeling Pad Suitable Garden.
Ultimate comfort
Triple-layer foam
Shock-absorbing EVA foam
Ultra-cushion memory foam
Adjustable hook& loop straps
Dual non-slip straps: straps are above and below the knee to keep your pads in place.
Special design: double reinforced stitching. Super-strong quality stitching protects against tearing and disassembly.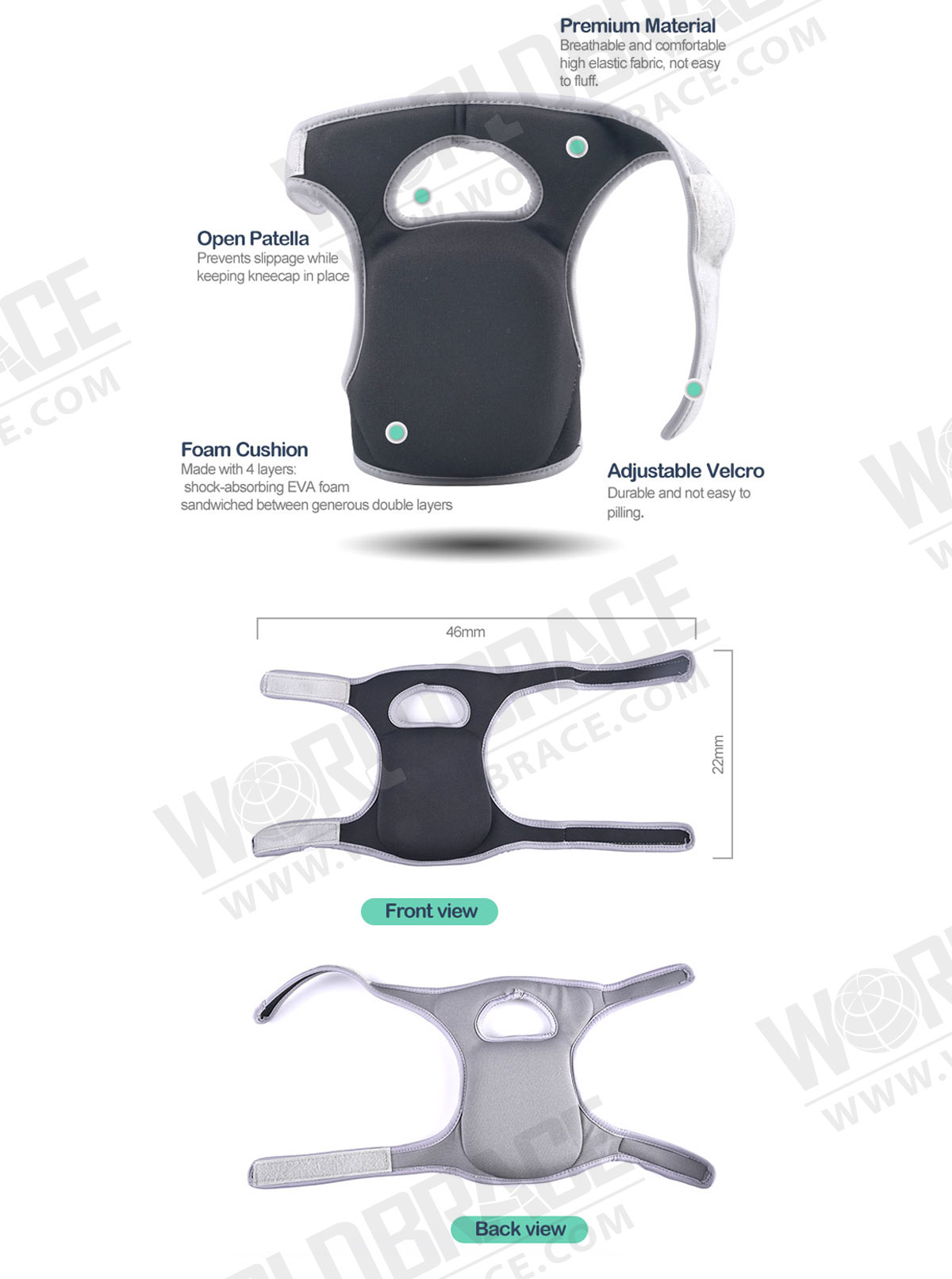 How to wash padded knee brace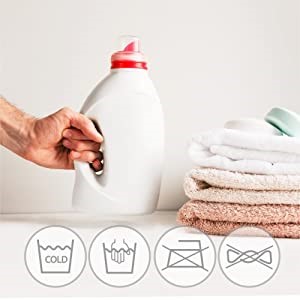 Don't machine wash
You can hand wash this with mild soap and warm water
Its light fabric requires minimal wash effort
Do not use dryer sheets
Do not use fabric softener
Wash with like colors
How to choose the best padded knee brace?
What is a padded knee brace?
The padded knee brace is made of flexible materials such as neoprene, plastic or styrofoam. Padded knee braces are designed to thicken the part of the knee that touches the ground to ensure stability and protection during sports or after injury, giving damaged ligaments enough time to heal. A padded knee brace also can be used to prevent injuries in close contact sports such as football, basketball and running.
How does a padded knee brace work?
A knee brace would have two primary functions – to provide support after a knee injury and to prevent further damage to the knee. It restricts the mobility of the knee joint to stabilize the leg and help the knee recover faster, which also reduces pain and swelling associated that are usually with knee injuries. For varying levels of support, there are different types of knee braces available. A padded knee brace increases blood flow and circulation throughout the knee, relieving painful conditions throughout the leg.
What symptoms does padded knee support apply to?
Padded knee braces are mainly used to protect the knee from injury. In daily work and life, we may need to kneel to complete some housework or work, so we need to add padded knee support to help us reduce the pain caused by knee contact with the ground; knee support may use to protect the knee in some sports, such as basketball, football, baseball, etc.
Benefits of using a padded knee brace
1. Lightweight, breathable and non-slip design
The soft neoprene mixture helps relieve pain and keeps knees soft while maintaining body temperature and soothing warmth without irritating the skin. The fabric has small holes at the knees that allow heat and moisture to escape, improving breathability and making it more comfortable to wear.
2. Accelerate the natural healing process
Your body needs enough time to heal your muscles and joints. But sometimes, you can't give your body enough time. Knee braces are an excellent solution to provide support for weak or stressed knees and relieve the load on the knee to aid recovery.
3. Ergonomic design
Our knee support is ergonomic; It not only facilitates your daily routine but also provides your injured knee with the support it needs to sleep or rest. Allow your injured area to heal at its best at night. This knee brace is designed specifically for the left or right leg to fit the curve of your knee. When you play football, basketball, volleyball, mountaineering and other sports, it is your good partner.
4. Adjustable straps
Our classic adjustable knee support provides solid support and a flexible compression range. Open the kneecap to prevent slipping while holding it in position. 4-way compression customization fit. Tension bands provide a custom fit for control compression. Make it close more tightly and give better compression knee hook and ring closure design will fit most knee sizes.
Where can I buy a padded knee brace?
If you want to buy some braces for a knee injury, you can get them from Amazon, Walmart, Target, or other shopping platforms. But if you're going to customize a batch of knee braces or look for a professional knee support factory, you can find WorldBrace, a Chinese knee brace manufacturer. We will offer you professional advice and quality service. Look forward to our pleasant cooperation!
Best knee brace manufacturers in China
Different brands have different prices related to brand design, raw materials, monthly sales, brand marketing costs, etc. If you seek a knee brace or have any questions about knee support, you can contact the WorldBrace team for more professional help and excellent service. We will provide you with the help within 24 hours to customize the best quality plan.
WorldBrace is an OEM manufacturer of quality sports care products. Our professional team supports an integrated process from concept design to mass production. Contact us and work with us!