| | |
| --- | --- |
| Item No. | WB101 |
| Material | Neoprene |
| MOQ | 1000 PCS |
| Service | OEM, ODM, OPM |
| Lead Time | 30 days |
| Pakaging | 1 polybag /pc or customized box |
| Customized | Customized design, LOGO, color , sizes, material, packings, boxes |
Instant wrist relief: Rest that aching wrist on a soft brace that conforms to the shape of your hand for a more comfortable, soothing feel. Our wrist stabilizer is in line with ergonomic design; it will give your injured wrist the support it needs during sleep or rest. Sleep happily at night.
A rigid splint partially immobilizes the wrist. You'd better wear it for weeks at night on end. Relieves symptoms and improves hand function. This splint is currently the most common non-surgical treatment.
Easy to wear, breathable, comfortable and pleasant to the touch.
Not easy to take off the line.
Perfect fit with adjustable velcro: unlike average hand wrist braces, our wrist brace features an adjustable velcro for tight or loose custom compression. And it is equipped with a firm and durable buckle.
A rigid splint, Provides static support, limiting motion to allow prolonged rest from movements that worsen the condition of carpal tunnel syndrome.
Custom color: green, black, blue, yellow, etc.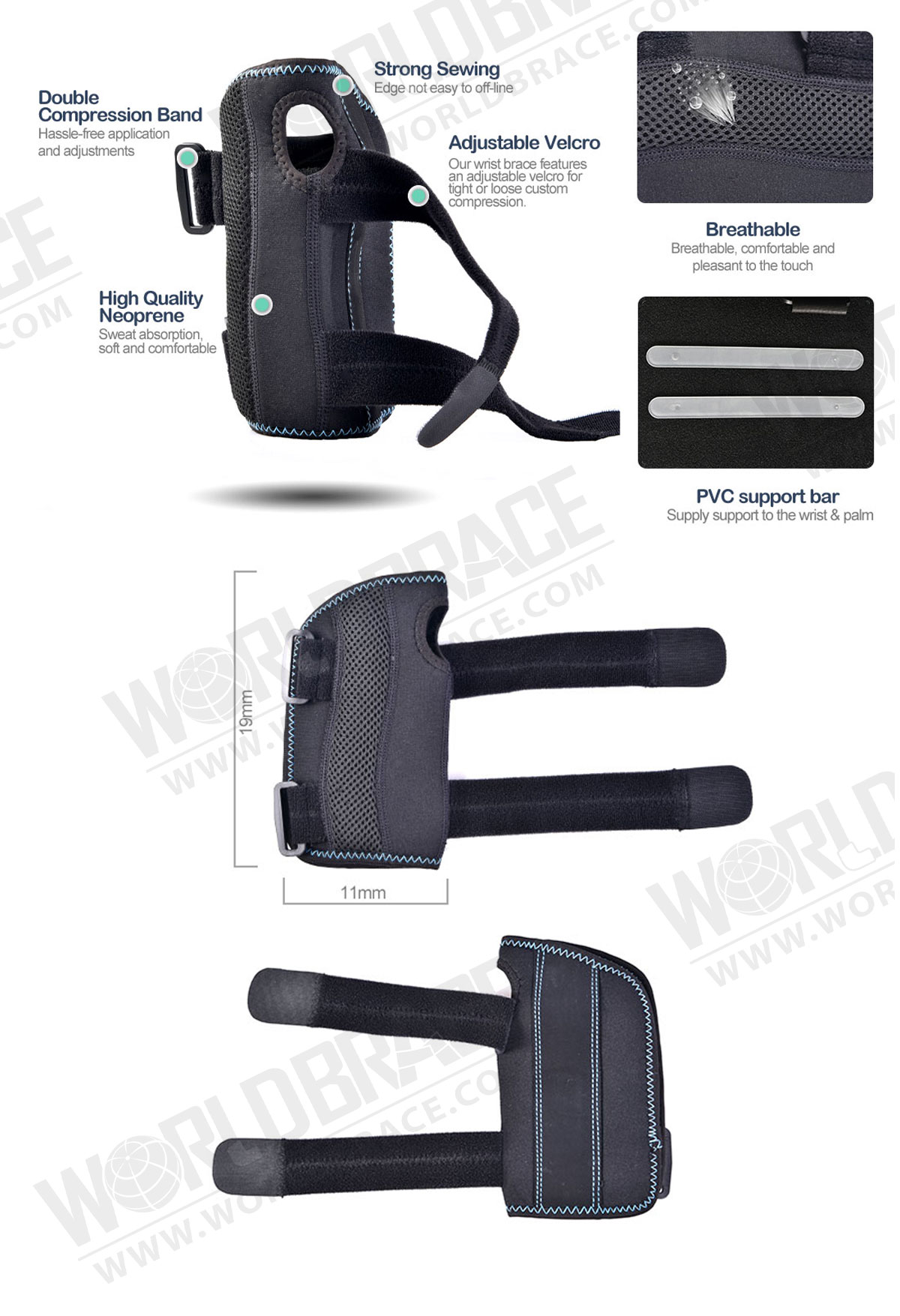 How to wear neoprene wrist brace
How to wash neoprene wrist brace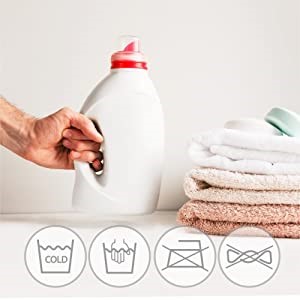 Don't machine wash
You can hand wash this with mild soap and warm water
Its light fabric requires minimal wash effort
Do not use dryer sheets
Do not use fabric softener
Wash with like colors
How to choose the best neoprene wrist brace?
What is a neoprene wrist brace?
Neoprene is a family of synthetic rubber produced by the polymerization of chloroprene. Neoprene has entered many different areas of consumer and industrial life today. It has many advantages, including elasticity, heat retention, durability, and latex-free. Neoprene is widely used in wrist braces.
A Neoprene wrist brace is designed to help you recover from various wrist injuries, adjust it to the correct position, and protect you from further injuries. Neoprene wrist support is flexible, cushioning, protective.
Who should wear a neoprene wrist brace at work?
This wrist support is ideal for anyone with a wrist injury, especially if it's a sports injury or a sprain while lifting heavy objects. Here are some common signs of adaptation:
Except to help you recover, the brace also protects you from further injuries and allows you to return to sport and work with confidence.
Benefits of using a neoprene wrist brace
1. general design
This wrist brace is suitable for everyone. The size of this brace is adjustable, and the fabric is elastic, allowing you to wear it comfortably and not tight.
2. Includes a rigid splint
Rigid splints are by far the most common non-surgical treatment to help keep your wrist in the proper position, prevent re-injury, speed up the recovery process, relieve symptoms, and improve hand function.
3. Leaves your palms and fingers free
This wrist brace holds the wrist in the right place and allows the fingers and hands to move freely for full motion.
4. Two adjustable wrist straps
Two adjustable elastic wrist straps for double compression. The neoprene has good compressibility and resilience will not lose elasticity after repeated use. These brackets are meant to fit comfortably to stabilize your wrist and quickly adjust throughout the day.
5. Easy to clean
All materials can be washed directly without special treatment.
6. Ergonomic design
Our wrist stabilizers are ergonomic. They will give your injured wrist the support it needs to sleep or rest.
Where can I buy a neoprene wrist brace?
If you want to buy some braces for a wrist injury, you can get them from Amazon, Walmart, and Target. But if you want to customize a batch of wrist braces or look for a professional wrist brace factory, you can find WorldBrace, a Chinese wrist brace manufacturer. We will provide you with professional advice and quality service.
Look forward to our pleasant cooperation!
Best wrist brace for lifting manufacturers in China
Different brands have different prices related to brand design, raw materials, monthly sales, brand marketing costs, etc. If you are looking for a wrist brace or have any questions about a wrist brace, you can contact the WorldBrace team for more professional help and excellent service. We will help you within 24 hours to customize the best quality plan.
WorldBrace is an OEM manufacturer of quality sports care products. Our professional team supports an integrated process from concept design to mass production. Contact us and work with us!