Waist Trainer / Slimming Girdle: Made of comfortable, adjustable, and elastic fabric, flexible and durable, 100% latex-free neoprene, stretchy.It conforms to your body and won't leave marks or irritate your skin. Double velcro closure for precision, mesh backing for breathability. Ideal as a postpartum corset for the abdomen.
Design of this slimming girdle: It is wide enough to cover the abdomen area and stay in place during exercise; it is thick enough to keep warm and burn fat. It features a Velcro closure to ensure the girdle is securely fastened around your waist. Our slimming tummy shaper has a good amount of velcro so that people of different sizes can wear it. Being made of elastane, this trainer provides more supportability.
Reduces sizes and supports the back: Our best waist cincher is very elastic in the right places and provides a lot of support on the sides and back. It provides abdominal compression and lumbar support. This waist trainer does not bend and stays smooth forever. Our waist trainers will help you relieve pain and improve posture around your lower back while providing lower back support if you have lower back problems.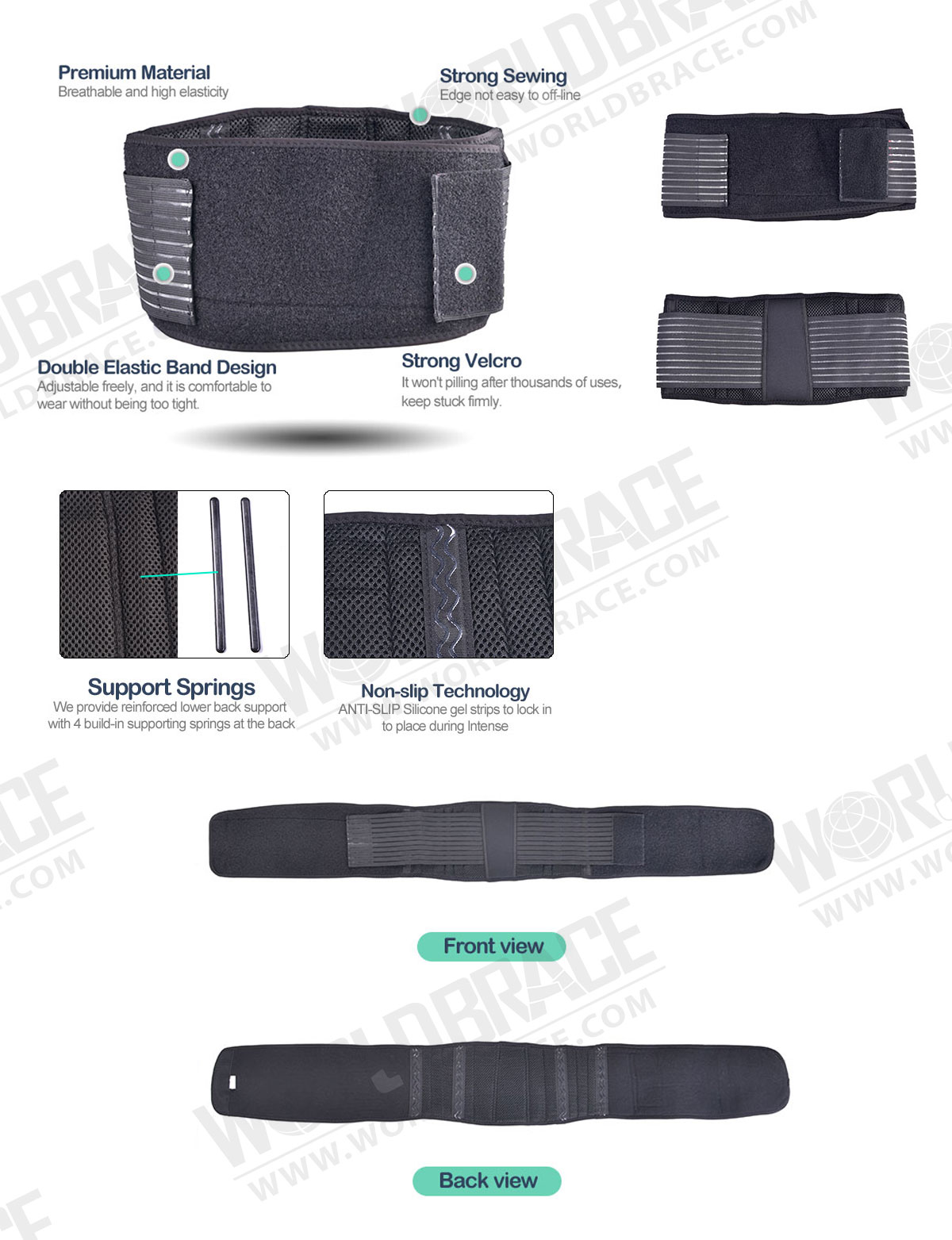 How to wear waist trainer back support
How to wash waist trainer back support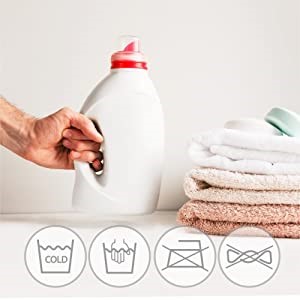 Machine wash cold permanent press cycle
Wash with like colors
Only non-chlorine bleach when needed
Tumble dry low heat
Cool iron only
Do not use dryer sheets
Do not use fabric softener
How To Choose The Best waist trainer back support?
Why do you need this waist trainer back support?
Pressure is crucial for those trying to ease back and waist discomfort. Although many people experience symptoms in the leg and hip areas, the root cause of pain originates in your waist and back area. That's why it's crucial to wear a brace that exerts this kind of pressure and compression.
What is a waist trainer back brace?
Waist trainer back support is an excellent way to support your back position and help you relieve pain because they are ergonomically designed to fit the curve of your waist and back. Our back brace compresses and supports your core, also revents you from slouching. This product use rigid support in the waist trainer, elastic neoprene fabric to help you recover and keep your back in a better position.
What conditions does this waist trainer back support suitable for?
Waist and back pain can occur anywhere in the back, from the neck to the waist. It could be a small number or it could be widespread. When you have back pain, the sciatic or lumbar nerves are usually damaged. It is necessary to actively carry out treatment and wear waist and back brace to help reduce symptoms and relieve pain.
Benefits of using a waist trainer back support
This fabric is comfortable, breathable, flexible, durable and easy to clean. Breathable mesh backing prevents you from feeling stuffy. We have lots of Velcro on our back support so that people of all sizes can wear it.
2. Suitable for wearing underclothes
Using different compression degrees, high fitting degree, breathable and comfortable, wearing clothes can not only improve the waist and back problems and do not affect the appearance
3. Pain relief
Our back support is very elastic where appropriate and provides excellent support on both sides and back, helping to reduce lower back and back pain, improve your backline and correct body posture.
4. Prevent back injury
The elastic band contained in this product can support the back, increase the extra pressure on the lower back. Can help you to relieve pain, improve your posture around the lower back while providing lower back support if you have lower back problems.
5. Intimate detail design
The silica gel anti-slip belt is designed on both sides of the waist to prevent the waist support from sliding up and down. The rigid strip has suitable wrapping property and will not scratch the skin or damage the clothes.
Where can I buy back support for a waist trainer?
If you need a back brace for back pain, you can buy it at Amazon, Walmart, Target or offline stores. But if you want to help more people with waist and back pain, choose a good brace, or if you're going to find a professional brace manufacturer, you can turn to WorldBrace, a Chinese back brace manufacturer, for professional advice and quality service. Look forward to working with you and having good cooperation!
Tips: Before buying a back brace, you must fully understand your physical condition and buy with the professional advice of your doctor.
The best waist trainer back supports manufacturer In China:
Different brands have different prices related to brand design, raw materials, monthly sales, brand marketing costs, etc. If you are looking for a waist brace or have any questions about waist support, you can contact the WorldBrace team for more professional help and excellent service. We will help you within 24 hours to customize the best quality plan.
Worldbrace is an OEM manufacturer of quality sports care products. Our professional team supports an integrated process from concept design to mass production. Contact us and work with us!