elastic neoprene ankle brace
| | |
| --- | --- |
| Item No. | AB101 |
| Material | Polyester & Cotton, Neoprene,Spandex |
| MOQ | 1000 PCS |
| Service | OEM, ODM, OPM |
| Lead Time | 30 days |
| Pakaging | 1 polybag /pc or customized box |
| Customized | Customized design, LOGO, color , sizes, material, packings, boxes |
the benefit of elastic neoprene ankle brace
Provides comfortable compression in a lightweight and have a low-profile design The brace provides full 360° coverage around your ankle.
This ankle brace can support to help alleviate ankle pain and swelling symptoms.
Protects your ankle during exercise, helps keep it in place and wraps tightly around your ankle, reducing ankle injuries caused by friction and impact.
It slides comfortably under socks or in shoes, providing all-day support and relief, making it perfect for pain relief and aiding recovery.
How to wash elastic neoprene ankle brace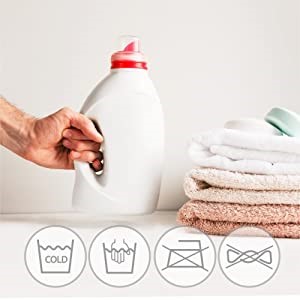 Machine wash cold permanent press cycle
Wash with like colors
Only non-chlorine bleach when needed
Tumble dry low heat
Cool iron only
Do not use dryer sheets
Do not use fabric softener
How to choose the best elastic neoprene ankle brace?
What is an Elastic Neoprene ankle brace?
Ankle braces are designed to help you recover from various ankle injuries, adjust the injured portion to the correct position, and protect you from further damage. The ankle brace made of neoprene fabric is comfortable and elastic and can play a role in cushioning and protection, which is very safe and durable.
Who should wear a elastic neoprene ankle brace?
This ankle brace is ideal for anyone with an ankle injury, especially if you hurt or sprained your ankle while lifting heavy objects. Here are some common signs of adaptation:
In addition to helping you recover, the brace protects you from further injury and allows you to return to sport and work with confidence.
Benefits of elastic neoprene and ankle brace
1. Lightweight and breathable design
The neoprene ankle support is made of Neoprene fabric, which is lightweight and durable. Neoprene lining is mild and non-irritating to the skin. There are holes in the fabric that supports the shoulders to allow heat and moisture to escape. Improved air permeability of the arm. Neoprene ion is added to the material to kill bacteria and reduce odors.
2. Impermeability
Neoprene forms a strong barrier between the wearer and the elements. Neoprene eliminates breathability, so it is widely used in neoprene sports care products.
3. Elasticity
Neoprene is also quite stretchy. Otherwise, it cannot be widely used in sports brace products.
4. Heat retention
While neoprene provides excellent insulation against cold. For example, wearing a neoprene sauna suit can generate more heat.
5. Cushioning and protection
Since Neoprene has different thicknesses and densities, it can provide proper cushioning and robust .
6. Durability
Neoprene rubber has strong resistance to physical failures such as cutting and can resist damage caused by wear, bending and twisting injury. It will not degrade in the presence of sunlight, ozone, or weather.
Where can I buy an elastic neoprene ankle brace?
If you want to buy some braces for an ankle injury, you can get them from Amazon, Walmart, Target, or other shopping platforms. But if you're going to customize a batch of ankle braces or are looking for a professional ankle support factory, you can find WorldBrace, a Chinese ankle brace manufacturer. We will offer you professional advice and quality service. Look forward to our pleasant cooperation!
Best elastic neoprene ankle brace manufacturer in China
Different brands have different prices related to brand design, raw materials, monthly sales, brand marketing costs, etc. If you seek an ankle brace or have any questions about ankle support, you can contact the WorldBrace team for more professional help and excellent service. We will provide you with the help within 24 hours to customize the best quality plan.
Worldbrace is an OEM manufacturer of quality sports care products. Our professional team supports an integrated process from concept design to mass production. Contact us and work with us!