Arthritis of the hands can obstruct your ability to do your day-to-day activity, which requires good motion. Although there are numerous types of arthritis, the primary two are osteoarthritis and rheumatoid arthritis.
What is Arthritis of the Hand?
In simple words, arthritis is inflammation of either one or several joints.
Inflammation that occurs in the form of osteoarthritis is caused primarily because of the wear and tear of aging. In this condition, the cartilage that covers the end of your bone is damaged and disrupts smooth and easy joint movement.
Rheumatoid arthritis is a chronic disease that ruptures the lining of your joint and swells them. This condition typically results in nagging pain among patients and affects joints on both sides of the body.
Hand arthritis can be cured either by surgical methods or non-surgical modes of treatment.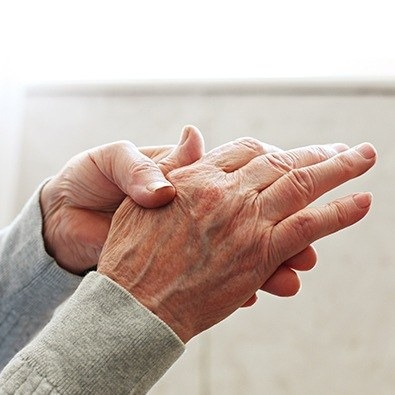 Non-surgical Arthritis in Hands Treatment
It is always advisable to begin your hand arthritis treatment as soon as possible. The earlier, the better. Specific steps can help maintain your hand's mobility and minimize the progression of the disease. Ice therapy is one of the most common methods of treatment for hand arthritis, and it reduces the inflammation that results in the stiffness of the joint.
Activities that help reduce the stress on your finger or hand can also be a powerful method for treating hand arthritis. This mode of treatment may include hand aids, fasteners, etc., that help modify the daily task.
Wearing either a thumb or a finger splint available at Worldbrace is extremely helpful for arthritis and can help minimize the pain. Wearing a thumb arthritis brace can also help reduce the stress on your joints. 
Thumb and Finger Splints for Arthritis
One of the best-selling braces available at Worldbrace for treating thumb and finger arthritis is the brutal thumb arthritis splint. It is made up of rigid thermoplastic material, which is very light on the skin and makes it comfortable to wear for long hours. In addition, the undersock makes it more comfortable and protects your thumb from further damage.
The ulnar drift hand support is another excellent support offered by Worldbrace that helps treat arthritis, more specifically rheumatoid arthritis. Since the displacement of the fingers towards the pinky can be intimidating, wearing this sprint can help cure it.
Surgical Arthritis Treatment for the Hands
In some cases, arthritis cannot be cured with conservative methods, and surgery may be the need of the hour. Seeking professional help can help you figure out the needs of your body. For example, several pre and post-surgical splints help stabilize the thumb or your fingers.