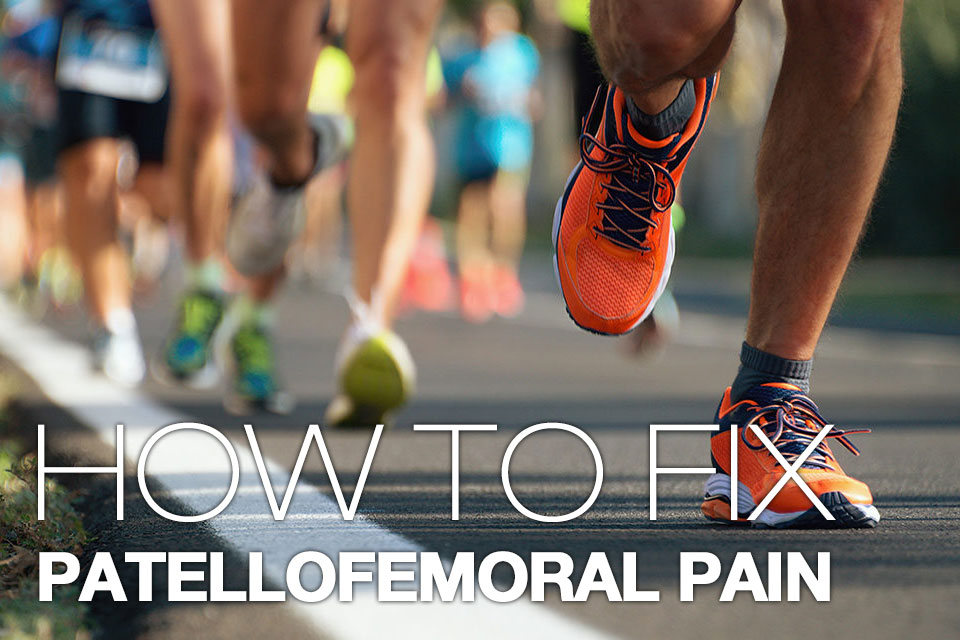 What is Patellofemoral Pain?
Patellofemoral Pain, sometimes also known as the "runner's knee," is a condition that depicts the Pain on the front side of the knee and area around the kneecap-commonly known as the patella. The Pain caused by this syndrome can cause hurdles in doing daily activities, stair climbing or kneeling.
Mainly, Patellofemoral Pain is caused by the continuous physical activities, and some of the causes are:
Squatting and jogging.
Issues with kneecap alignment.
Climbing stairs or sudden increments in daily
Overusing the knee joint.
Weak or damaged tissues surrounding the knee cap.
Improper or low-quality equipment use or sports/exercise training techniques.
Patellofemoral Pain Syndrome can occur on one or both knees. It can happen to anyone, be it children or adults, but it mainly occurs in females and athletes.
What Exercise Should I Not Do With Patellofemoral Pain Syndrome?
The only positive aspect for people having Patellofemoral Pain Syndrome is that they can continue with their exercises-but not all. There are specific exercises that one shouldn't do with Patellofemoral Pain Syndrome, and they are:
For example, the dog poses while working out in any exercise related to kneeling on your knees.
Legs day at the gym or the empty chair quadriceps/ weight lifting exercise.
Whether running on a track or a treadmill, you need to avoid it for at least six weeks as running can worsen the Pain.
Full squats should be avoided.
All the exercises mentioned above should be avoided for at least six weeks- it is better to offload the knee joint to recover soon from this syndrome.
How To Fix Patellofemoral Pain Syndrome(Treatment)?
Medically suggested, there are straightforward tips available to fix Patellofemoral Pain. They are:
● Do icing or use anti-inflammatory drugs.
● Rest as much as possible. Don't move your knee much-limit your physical activities.
● Avoid exercises that can increase the Pain, such as squatting or kneeling on the knees.
● Physical therapy helps a lot in fixing this Pain.
● Can do some strengthening exercises- but the therapist or a doctor should suggest them.
Though surgical treatment is rarely needed in Patellofemoral Pain Syndrome and is only done when the Pain gets severe and can't be treated with non-surgical treatment, the surgical treatment mainly includes Arthroscopy. In Arthroscopy, the surgeon inserts a small camera- An arthroscope in your knee joint- a minor surgery.
It is better to get the Patellofemoral Pain Syndrome treated on time. If it is left untreated, then it can get worse over time. Also, if you continue avoiding this Pain and use the affected knee, it can turn into a severe injury.
What Is a Kind Of Knee Brace Needed for Patellofemoral Pain Syndrome?
A knee brace is a tool that helps in managing the knee's discomfort and provides support to the knee. It helps decrease the Pain of your knee as it shifts the Pain from the damaged part of your knee. Wearing a knee brace can help in improving the ability to move and walk around more easily.
There is a wide variety of knee braces traceable such as knee sleeves, arch support, knee straps, and the kinetic tape-easily available in the pharmacies, which helps treat the Patellofemoral Pain Syndrome.
WorldBrace manufactures the best and most high-quality knee braces. We have a massive variety of knee braces for all knee problems, including a Copper Knee Brace, a knee brace for running, a neoprene knee brace, a padded knee brace, and the best knee brace for meniscus tear, etc. We also deal in custom-made knee braces. With over 20 years of experience in manufacturing the best knee brace, we take pride in providing the best product-so for high-quality knee braces, do order from us.
Patellofemoral Pain Syndrome Evaluation and Treatment
Yes, as per the research, there is a very slight chance that Patellofemoral Pain Syndrome can be caused by deceleration. So, deceleration can also be a cause of this syndrome.
Yes, but to some extent. Knee Support Sleeves help in applying compression around the knee. In addition, when the knee support sleeves are fitted correctly, they help in increasing the blood flow, limit the patella movement and provide warmth to the knee.