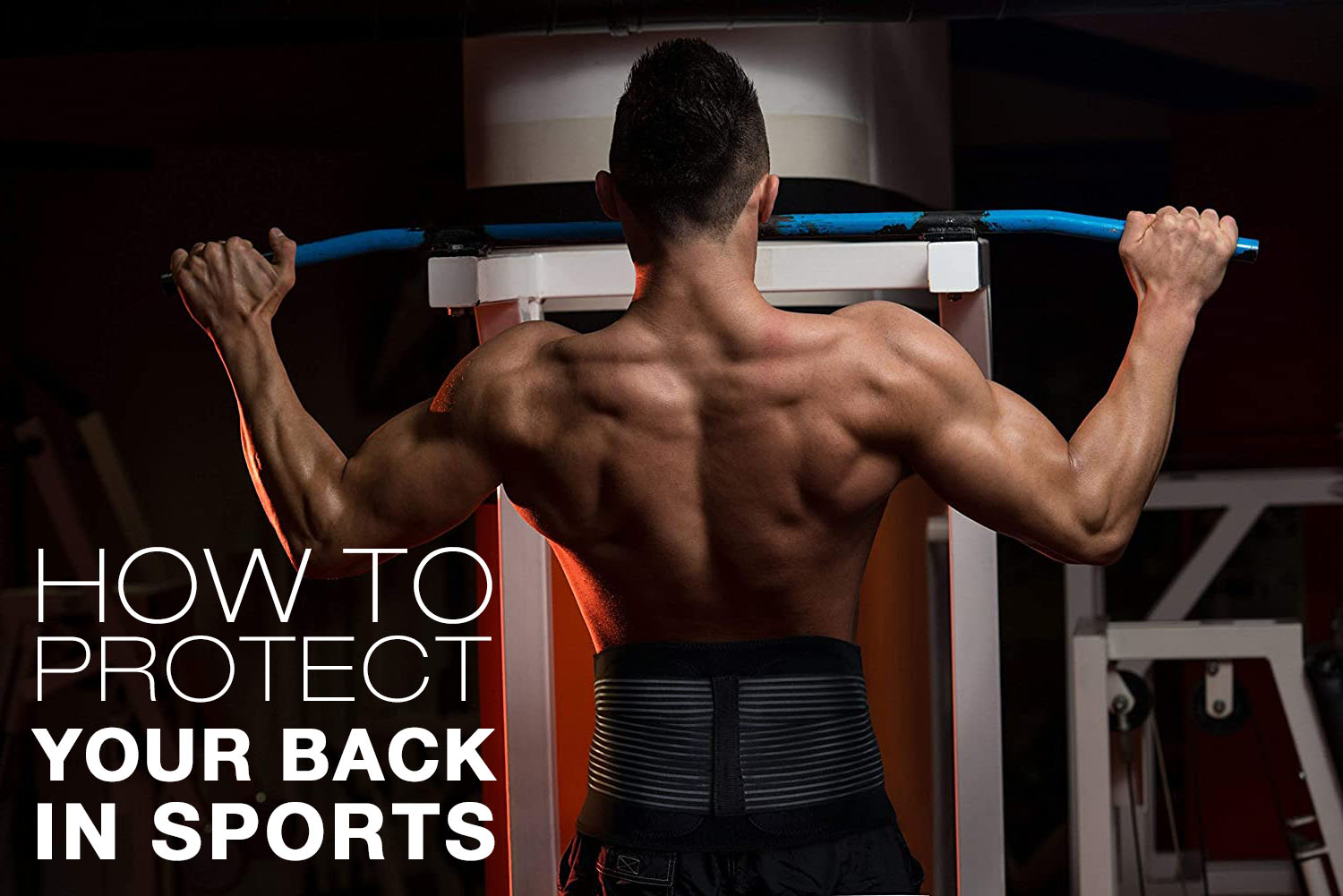 Why do we need sports back Brace?
The sports back Brace strengthens the center of your body by providing pressure and compression. This function is helpful during sporting activities as it protects your back against overloading. The knitted fabric of the sports brace helps stabilize your back tissues and gives them ultimate support.
The design of the back brace makes it effective in injuries prevention. The support it provides helps your back muscles experience less tension. Furthermore, it restricts certain movements and turns, allowing you to perform well but not at the expense of your body.
Sporting activities – such as weightlifting – can put a lot of pressure on an athlete's body. A back support brace is, therefore, an important part of an athlete's sportswear. This product can benefit you in other sports as well, such as:
Basketball
Running
Swimming
Snowboarding
Soccer
Rodeo
Surfing
Volleyball
9 Key benefits of Back support Brace
Back support braces come with myriad benefits; that's why they are very popular these days. We are going to tell you the most significant benefits associated with back support braces.
Back support Brace as a Pain Reliever – This is one of the most important benefits this product has to offer. For those who are suffering from lower back pain, this product can provide amazing pain-relieving benefits. Usually, pain occurs when you move your back in a certain way. Back support braces can significantly ease pain and discomfort by preventing this movement.
Provides Support – Back support Braces are designed to provide you support for lifting and moving objects – it doesn't come at the expense of your wellness. This product can give you ultimate support to carry on your daily activities.
Prevents injuries – You may think that this product is only designed to help a person recuperate after hurting their back. As a matter of fact, the design of the Back Support Brace allows it to prevent injuries as well.
Helps heal injuries – You can use Back Support Braces as a part of your treatment after injury. This Brace alleviates pressure on muscles and joints, thereby significantly shortening your recovery time.
Keeps you active – Back pain can put a halt to your physical performance and activity. That's where sports back braces come into play. They help you to move and use your back in a perfectly safe environment.
Active pain relief – Sports back Brace is designed for people suffering from lower back pain. It is specifically made for athletes who wish to stay active but struggle with back injuries.
The adjustable pressure system – Provides required stabilization by reducing pressure on your spine. Improves your poster by shifting the load to your abdomen.
Sweat-wicking properties – It's lightweight and breathable design allows maximum airflow. This Brace provides mobility for all kinds of sporting activities like golf, swimming, football, basketball, and more.
Helpful in a variety of conditions – Sports back support Brace is extremely versatile in its functionality; it can deal with certain complicated back conditions like herniated discs, lumbar spondylosis, sciatica, spondylolisthesis, and spinal stenosis.
Durable & low weight – You can easily wear this Brace under your clothing; it's a durable and toxic-free product having a robust quality.
Where can I get Back support Brace from?
You can order your Back support Brace from leading online platforms, including Amazon, Walmart, and Target. If you are looking for high-quality braces in China, you should consider WorldBrace. It is one of China's leading OEM manufacturers, having years of experience in delivering high-quality sports care products worldwide.