| | |
| --- | --- |
| Item No. | BB107 |
| Material | 70%EVA+30%polyester |
| MOQ | 1000 PCS |
| Service | OEM, ODM, OPM |
| Lead Time | 30 days |
| Pakaging | 1 polybag /pc or customized box |
| Customized | Customized design, LOGO, color , sizes, material, packings, boxes |
Back pain protection and relief: use it for that extra vertical back support. This premium back support belt is comfortable and easy to wear under any clothing. Back Brace for Lifting relieves lower back pain, herniated disc, muscle spasms, and other back-related conditions.
Our back support belt provides optimal joint and muscle support for men and women of all ages to help you feel and perform better every day regardless of your fitness levels. You may be an athlete, a parent or grandparent trying to stay active, or someone who wants that extra lumbar support.
Works for various conditions: helps with injuries such as spondylolisthesis, herniated disc, lumbar spondylosis, sciatica, spinal stenosis, or hip pain. It can be worn anywhere while playing tennis, golf, rowing.Perfectly adjustable to your comfort.
The overlapping double-closure system with rust-proof slide bar buckle for easy application and added support.
Unique downward angle to fit closely to the back and hips, EVA sheet incorporated with neoprene padding provides comfort and sturdy cushioning for support.
Extra-wide 5.5-inch front designed to provide improved abdominal support.
Neoprene build provides durability and long-lasting strength with a magic closure for easy application.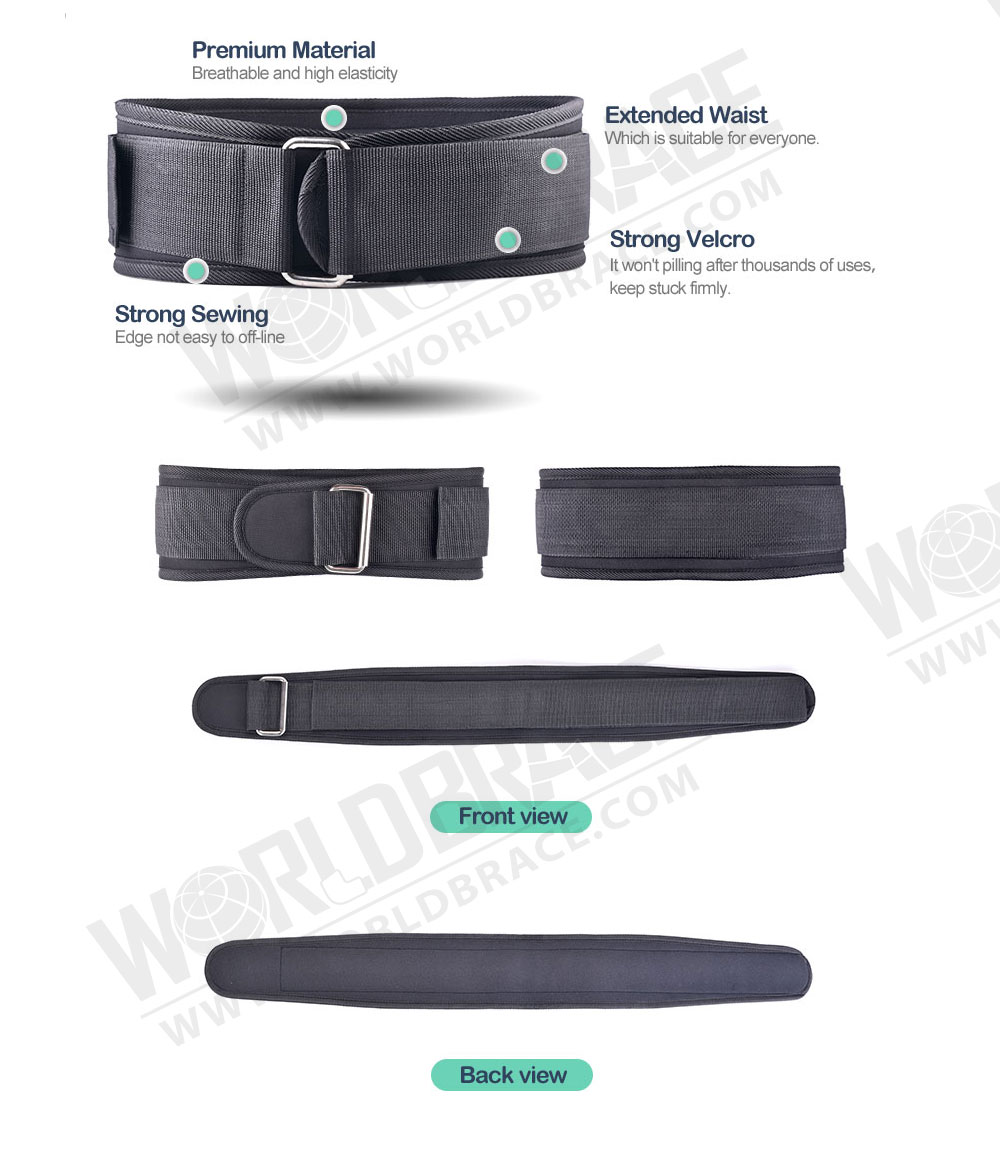 How to wash back brace for lifting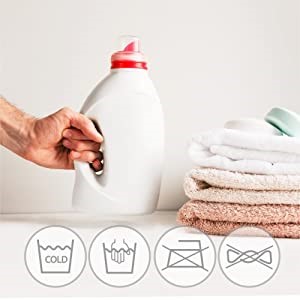 Machine wash cold permanent press cycle
Wash with like colors
Only non-chlorine bleach when needed
Tumble dry low heat
Cool iron only
Do not use dryer sheets
Do not use fabric softener
How To Choose The Best back brace for lifting?
What is a back brace for lifting?
Back injuries account for 20% of all work-related injuries. And may cost the nation an estimated $2-50 billion annually in America. This is the single largest category of injury. (Centers for Disease Control and Prevention, CDC)
Given this data, it makes sense that security leaders and companies everywhere are desperately searching for answers. You'll find an easy way to prevent lower back discomfort, pain, and injury – a back brace for lifting.
Who should wear a back brace for lifting at work?
If you're in a job where you're constantly lifting heavy objects, you're probably no stranger to back and spine pain. Many men and women suffer from injuries such as low back pain, sprains, or muscle strains for a variety of reasons, or include the following:
There are three types of jobs that usually encounter these problems
Construction Workers
A study conducted by the American Chiropractic Association shows that 70% of construction workers experienced low back pain within a year. Because construction requires heavy lifting, sudden movements, and moving while lifting weights. Which construction workers tend to suffer from back pain.
Nurses
It's no secret why nurses may have back problems at work. Every day, nurses constantly lift and move patients, which is very difficult for the body, especially the back and spine. On top of that, due to the urgency of the position, they have little time even for a short break.
Warehouse workers and movers
Similar to construction workers who work in warehouses, always have back pain issues. Those jobs put a strain on the back cause pain is often unavoidable. Warehouse workers have to use safe lifting techniques to avoid severe injuries.
5 Benefits of Using a back support belt for lifting
1. Support the back and get rid of the pain
There is nothing worse than working with back pain. A back brace compresses your back muscles and relieves your pain. Not only healthier than taking a bunch of pills, but also work painlessly without wasting a lot of money.
2. Avoid injury
The benefit of wearing a back brace stabilizes your back and prevents any damage.
3. It is a cheap, fast, and simple solution
If you go to a chiropractor to treat your back, you're wasting a lot of time and money on a doctor's appointment that doesn't even take fifteen minutes.
Not only are back braces inexpensive because they're made of common materials, but they're also easy to wear and use, making your life easier.
4. Correct your posture
If you hate the idea of ending up like people walking around with their humps on their backs, you better use a back brace! If your posture is terrible, wearing a harness will help you correct it.
5. Accelerates the natural healing process
All your body needs to recover is that it takes the right amount of time to heal the muscles and joints. But sometimes, because of work, you can't give the body that time, so back braces are an excellent solution for people.
4 Things you must consider when you buy a back brace for lifting
1) Comfort
Generally speaking, there are support bars (plastic or metal) inside the back brace to keep it supportive, and the constant friction between your back and the support bars makes you feel uncomfortable. We recommend choosing back support with a cushioned lumbar pad to reduce friction.
2) Compressibility
The compressibility of the back support is also very important. Good compressibility can reduce the burden on the back. We use neoprene as the primary material because the neoprene has good compressibility and resilience will not lose elasticity after repeated use.
3) Breathability
People wear back braces for lifting heavy objects during work hours. They will sweat when they work(especially in summer). Many airtight back braces tend to sweat and overheat quickly because they are not breathable. This can cause the back brace to smell or even stink. We perforated the back support to increase breathability. The addition of copper ions to the material can play a role in sterilization and reduce the generation of odors.
4) Ergonomic features
A good back brace can play a supporting role and need to be ergonomic and improve your posture. WorldBrace is proud to be the secret name behind more than hundreds of International sport bracing Labels and working as a sustainable supplier for them. We have the experience to customize the best back braces for your brand.
Where can I buy a back brace for lifting?
If you want to buy a back brace for lifting in small quantities, you can buy it from Amazon, Walmart, and target. But if you're going to customize back support for lifting, you can find back Brace manufacturers in China, such as Worldbrace.
The best back brace for lifting manufacturers in China
If you are looking for custom back support for lifting or any queries about the custom back support for heavy lifting, please feel free to contact us through email. We have experts that are always ready to assist you and will contact you back within 24 hours to tell you about the possibility of customizing your back brace.
Worldbrace is the best back brace for lifting manufacturers in china. Contact us today and find out how, together, we can create a unique back brace that is guaranteed to impress.
The back brace supports the lower back and abdomen, creating intraluminal pressure that transfers pressure away from the spine.
You should always follow a doctor's instructions regarding usage. But generally speaking, you can safely wear this belt whenever you need extra support or pain relief.
This back brace with suspenders is available in sizes M-3XL, fitting average to plus size males and females. Of course, like a back brace manufacturer, we can customize other sizes of back support for your back brace, such as plus size.