magnetic posture corrector
| | |
| --- | --- |
| Item No. | PC107 |
| Material | 70%PVC+20%Polyester+10%Rubber |
| MOQ | 1000 PCS |
| Service | OEM, ODM, OPM |
| Lead Time | 30 days |
| Pakaging | 1 polybag /pc or customized box |
| Customized | Customized design, LOGO, color , sizes, material, packings, boxes |
Poor posture, left unchecked, can cause pain and lethargy. Our back support, along with magnetic physical therapy, helps treat back pain, scoliosis, spondylolisthesis, and thoracic outlet syndrome.
Posture correctors retrain your muscle tissue and allow it to form memory so that your back will maintain a proper upright position with little effort. Even people who sit poorly for a long time can use a posture corrector to correct their posture.
You'll Start Standing & Sitting with Less Stress on Your Neck, Shoulders, Upper Back & Your Spine. Feel Your "TIGHTNESS & STIFFNESS" Quickly Melt Away by Taking the Tension off Your Poor Aching Muscles.
High-quality materials for your ultimate comfort: our posture corrector is made of high-quality, lightweight and breathable neoprene. Latex-free. Soft materials provide comfort for extended daily wear. And it offers solid compression for your back and waist, allowing you to feel comfortable and protected.
Extra compression & adjustment belts.
High-quality materials and magnets immediately treat waist and back pain. The best and latest design with fully adjustable straps means you get a great comfortable fit every time.
Firmly holds waist.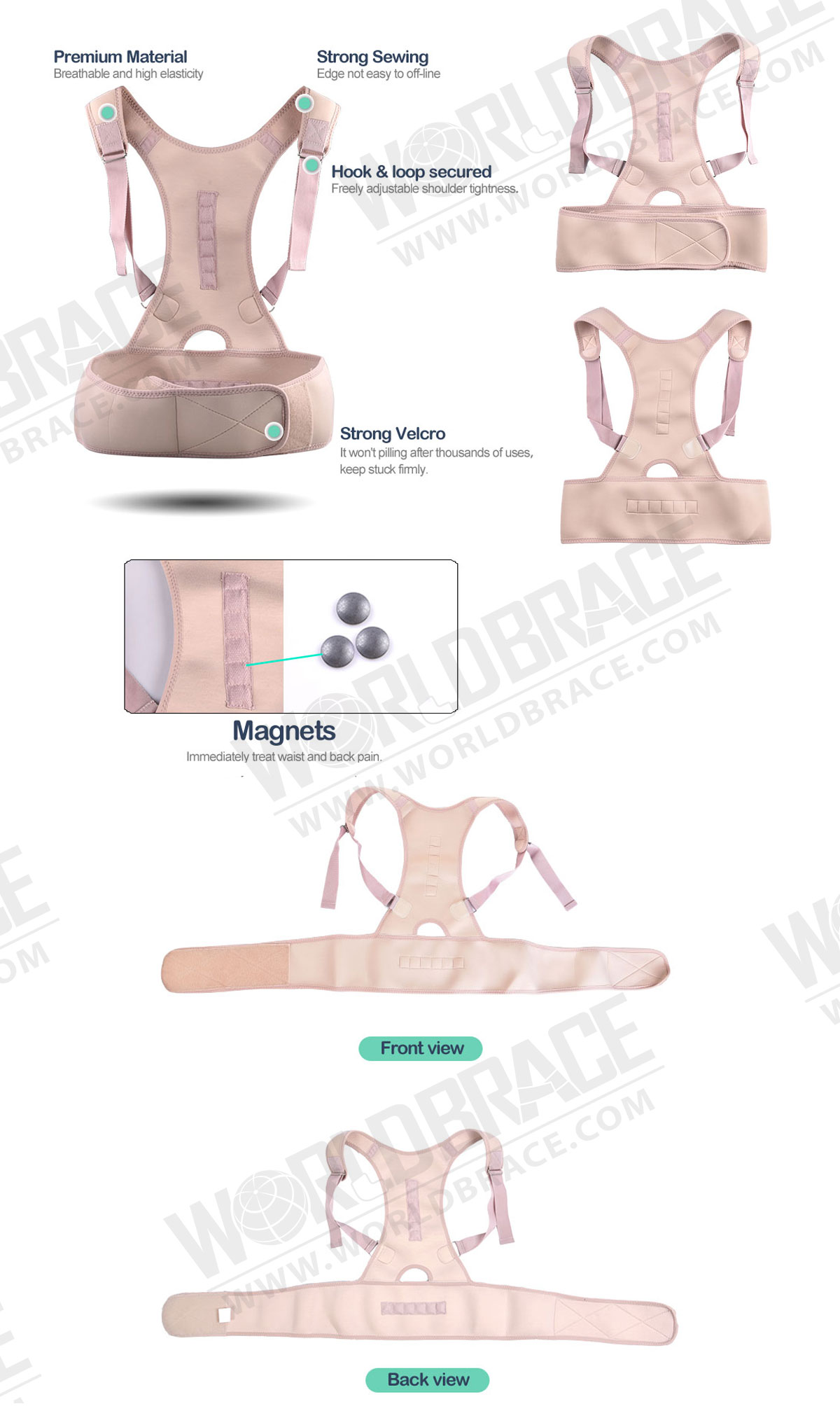 How to wear magnetic posture corrector
Put on the back brace and adjust the main elastic belt to the best position.
Tighten the pressure straps (small adjustable straps) to your comfortable fit.
Pull down the main and adjustable shoulder straps to pull your shoulders back into alignment.
Wear it at first and increase tightness over time 15-20 mins, increase slowly.
How to wash magnetic posture corrector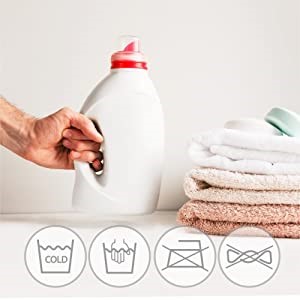 Don't machine wash
You can hand wash this with mild soap and warm water
Its light fabric requires minimal wash effort
Do not use dryer sheets
Do not use fabric softener
Wash with like colors
How To Choose The Best magnetic posture corrector?
What is a magnetic posture corrector?
Magnetic back support provides medication-free pain relief and circulates through the magnetic field to normalize pathological points. Made from a quality breathable neoprene fabric for extra support. Great for back pain relief! Provides maximum comfort and support for your body.
How does the magnetic posture corrector work?
Magnetic posture corrector retrains your muscle tissue and allows it to form memories so that your back can effortlessly stay in the proper upright position. Even people who sit too long can use a magnetic posture corrector to correct their posture. After wearing, you will begin to feel less pressure on your neck, shoulders, upper back and spine while standing and sitting. By removing the tension from your aching muscles, the feeling of tightness and stiffness quickly disappears.
What conditions does the brace suitable for?
This magnetic posture corrector improves posture by relieving lower back pain, back pain, abdominal pain, muscle pulls, tears or strains, disc herniations, sciatica and hip pain. It can also help relieve and relieve the pain caused by these symptoms.
Benefits of using a magnetic posture corrector
1. Adjustable design
Comfortable soft materials do not put unnecessary pressure on the back and armpits. Adjustable elastic bands can be according to your needs to achieve an excellent wearing effect.
2. Professional design
High elasticity, soft self-adhesive tape, easy to wear and take off. Side double pull design, better fit and tension adjustment. Magnet help maintain body temperature, improve blood circulation, and boost metabolism for recovery and pain relief.
3. Easy to use
This vertical back trainer features an adjustable shoulder strap that is ergonomically suitable for men and women of different sizes. Pull or release Velcro straps to ensure a comfortable fit and best posture.
4. Full back support
Our back support provides complete back and lumbar support, prevents scoliosis and corrects humps to improve unhealthy posture. In addition, posture orthotics can effectively relieve back, shoulder and neck pain caused by poor posture. You can wear it under your clothes. Always maintain your best posture with a straight back and flat belly.
Where can I buy a magnetic posture corrector?
If you need a magnetic posture corrector to correct your body curve, you can buy it at Amazon, Walmart, Target, or offline stores. But if you want to help more people improve their body curves, choose a good brace, or if you're going to find a professional brace manufacturer, you can turn to WorldBrace, a Chinese back brace manufacturer, for professional advice and quality service. Look forward to working and having good cooperation with you!
Best posture corrector manufacturers in China
Different brands have different prices related to brand design, raw materials, monthly sales, brand marketing costs, etc. If you are looking for a posture corrector or have any questions about a magnetic posture corrector, you can contact the WorldBrace team for more professional help and excellent service. We will provide you with the use within 24 hours to customize the best quality plan.
WorldBrace is an OEM manufacturer of quality sports care products. Our professional team supports an integrated process from concept design to mass production. Contact us and work with us!