| | |
| --- | --- |
| Item No. | BB108 |
| Material | Polyester & Cotton |
| MOQ | 1000 PCS |
| Service | OEM, ODM, OPM |
| Lead Time | 30 days |
| Pakaging | 1 polybag /pc or customized box |
| Customized | Customized design, LOGO, color , sizes, material, packings, boxes |
The operation is simple, insist on using it for 20 minutes every day, so that you can have a beautiful figure and be full of energy every day.
Applying water to the massaged area before use can greatly improve the hydrophilicity of the silicone and make the current transmission more stable.
As a perfect choice for weight loss and body sculpting, this massage belt can effectively burn fat, build muscle, lose weight, lose weight, and help you shape beautiful curves.
Maintenance: (1) Make sure the power is off before cleaning the product, cleaning the product with power on may give you electric stimulation. (2) Do not rinse the product with water. (3) Do not clean the product with paint thinner, benzene or alcohol. (4) Make sure your hands are clean when handling the gel sheets.
The upgraded massage belt is made of non-woven fabric, the middle layer is conductive, the silicone area is enlarged, no consumables are required, it is soft and skin-friendly, and it is comfortable to wear.
6 modes and 9 levels of vibration frequency are available to meet the needs of different groups of people and bring you a comfortable massage experience.
4 USB charging and energy-saving: This electrical muscle stimulator (EMS) device is rechargeable with a USB cable, it is more stable than other charging methods which can also last longer, also save more energy.
How to wash back brace massager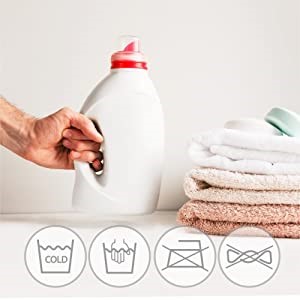 You can not throw the belt in the washing machine, if you want to clean it, wipe it with a cloth.
How To Choose The Best back brace massager?
Why do you need our back support massage?
Our back support massage can help you relax and relieve back, lower back, and abdominal pain. Ideal for relieving stress, tension, muscle aches, stiffness, cramps, joint pain, etc.
What is a back brace massager?
Waist massager mainly includes massage waist, massage backrest, these two categories. Combined with human body engineering mechanics and traditional Chinese medicine meridian theory research design, through the waist or kneading or far-infrared massage method to effectively prevent lumbar physiological curvature down, reduce lumbar muscle strain, prevention of lumbar disc herniation.
Who should wear a back brace massager?
1. Long-term sitting crowds, such as urban white-collar workers, drivers, drivers, students, etc., prevent lumbar muscle strain.
2. Kidney deficiency or kidney deficiency caused by back pain and lumbar muscle strain.
3. Patients with lumbar disc herniation can be effectively alleviated.
4. The elderly and poor blood circulation.
Lumbar discomfort is mainly due to lumbar spine problems and kidney problems. Through the waist massager to massage, the waist can be strong kidney can restore lumbar physiology curvature, maintain lumbar health.
Are you still suffering from this?
It's time to use a back brace massager if you have one of the conditions above.
Benefits of using a back support massager:
1. Versatile
Massager for back pain. The massage belt is made of comfortable, breathable neoprene fabric for people with a waist size of 62 inches or more. Covering almost all lower back and abdominal pain areas. It can be used for waist and leg massage.
2. Massage treatment mode
Lower back pain relief. The built-in vibratory massage motor is located in your specific lumbar area. Helps relieve pain and relax, boosts metabolism, strengthens the immune system, and improves blood circulation.
3. Adjustable waist size
For lower back pain. Closed by a carabiner, the massager can be wrapped around the waist and locked to the target position for your massager. Ideal for office workers, sedentary people, and others prone to lumbar muscle pain, stiffness, arthritis.
Where can I buy back brace massager?
If you need a back brace for reducing your back pain, you can buy it at Amazon, Walmart, Target, or offline stores. But if you want to help more people choose a good brace, or if you're going to find a professional brace manufacturer, you can turn to WorldBrace, a Chinese back brace manufacturer, for professional advice and quality service. Look forward to working with you and having good cooperation!
The best back support massager manufacturer in China:
Different products have different prices related to brand design, raw materials, monthly sales, brand marketing costs, etc. If you are looking for a waist brace or have any questions about waist support, you can contact the WorldBrace team for more professional help and excellent service. We will help you within 24 hours to customize the best quality plan.
Worldbrace is an OEM manufacturer of high-quality sports care products. WorldBrace has continuously brought unique, whimsical products and solutions to our customers, and our professional team supports an integrated process from concept design to volume production. We guarantee to provide the best quality products because your health deserves the best. Contact us and work with us!