This wrist brace can help support your wrist, prevent future pain, and help treat common injuries and conditions such as carpal tunnel syndrome, arthritis, sports injuries, and general wrist pain.
It can also help you stabilize a sprained wrist Support for gym and weight lifting. Adjustable compression. Removable splint.
Adjustable velcro makes the fingers more comfortable.
Curved steel plate support steady wrist protection. Curved metal plate design fits the curve of the human hand. Pu material design, durable, and fashion.
Moderate thickness, sweat absorption, soft and comfortable. Wear-resistant lycra edge not easy to off-line.
How to wash wrist brace for tendonitis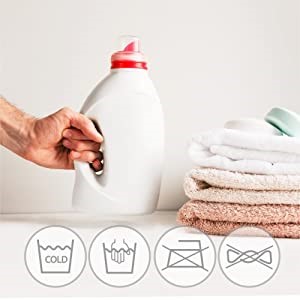 Don't machine wash
You can hand wash this with mild soap and warm water
Its light fabric requires minimal wash effort
Do not use dryer sheets
Do not use fabric softener
Wash with like colors
How to choose the best wrist brace for tendonitis?
What is a wrist brace for tendonitis?
A wrist brace for tendonitis can effectively relieve the pain associated with the condition because it is designed explicitly for immobilization and protection. The ergonomic design accurately fits your wrist, providing comfortable and safe support.
Tendonitis is a disease that affects the normal movement of tendons in the thumb side of the wrist. It can be excruciating and cause swelling. The general symptoms of tendinitis include wrist pain when you try to rotate your wrist, grasp an object, or make a fist. Any activity that relies on wrist movement will worsen the condition.
Who should wear a wrist brace for tendonitis?
Tendonitis can occur in many ways, and the exact causes are not known. The suitable person to wear this wrist brace is
Benefits of using a wrist brace for tendonitis
1. The overall design
The wristband is for everyone. The size of the support is adjustable.
2. Adjustable wristbands
Neoprene has good compressibility and resilience. These braces are designed to stabilize your wrist comfortably and can be adjusted quickly throughout the day.
3. Lightweight breathable
Made from neoprene, the lightweight, breathable material and profile fit make this a perfect choice for comfortable wrist support.
4. Ergonomic design
The contours of the palm area supported by the wrist and thumb enable you to move your fingers normally, including grasping. This wrist brace also has a profile that allows you to open your fingers.
Where can I buy a wrist brace for tendonitis?
If you need a wrist brace for your tendinitis recovery, you can buy it at Amazon, Walmart, and Target. But if you want to customize a batch of wristbands for healing tendonitis, or if you are looking for a professional wrist brace manufacturer, you can find WorldBrace, a Chinese wristband manufacturer, for professional advice and quality service. Look forward to working with your happy cooperation!
Tips: This tendonitis wrist brace is designed to help with recovery and relieve pain, but it is not entirely dependent on a wrist brace. It requires medical attention at the appropriate time and appropriate physical therapy and hand exercises to build strength and flexibility.
Best wrist brace manufacturer in China
Different brands have different prices related to brand design, raw materials, monthly sales, brand marketing costs, etc. If you are looking for a wrist brace or have any questions about a wrist brace, you can contact the WorldBrace team for more professional help and excellent service. We will help you within 24 hours to customize the best quality plan.
WorldBrace is an OEM manufacturer of quality sports care products. Our professional team supports an integrated process from concept design to mass production. Contact us and work with us!