women's waist trainer with zipper
| | |
| --- | --- |
| Item No. | BS109A |
| Material | 90% neoprene +10% polyester and spandex |
| MOQ | 1000 PCS |
| Service | OEM, ODM, OPM |
| Lead Time | 30 days |
| Pakaging | 1 polybag /pc or customized box |
| Customized | Customized design, LOGO, color , sizes, material, packings, boxes |
Slimming body shaper: our sauna vest uses a polymer fabric that traps your body's natural heat and stimulates sweating with any type of physical activity. Wearing the sauna body shaper while training or performing daily activities creates an experience similar to a hot sauna. Your body temperature will increase, so you sweat more, lose water weight, and shed pounds quickly. The increased sweating also helps clean pores and shape your body.
Sweat-enhancing sauna effect: our tank top is lined with polymer fabric that traps your body's natural heat and accelerates metabolism with physical exercise. Wear this hot sweat-shaping garment during the workout or daily activities will produce a sauna-like effect to increase core temperature and burn calories. Therefore, you will sweat more, shed pounds more easily and increase perspiration and impurities.
High compression body shaper: Our sports vest is an ideal workout gear with a natural human curve cut and top layer compression fabric to build a lovely hourglass curve. It pulls in all sides for a comfortable fit, reshapes fat distribution, holds your tummy, controls your tummy and slims your waist. Combined with a healthy diet and proper training, you'll soon be saying goodbye to your tummy and love handles.
U-type Design for Support: This sweat waist trainer's unique front U-type design for women allows you to wear a sports bra underneath. A compression shirt can tuck your tummy in, shape your waist, and accentuate your curves effectually!
Heat-Trapping Polymer Fabric: The sweat shaper is made with high-quality neoprene, which has a grid surface inside that keeps the vest in place. The material is flexible, stretchy, and latex-free.
Strong zipper: Zipper design Easy to put on and off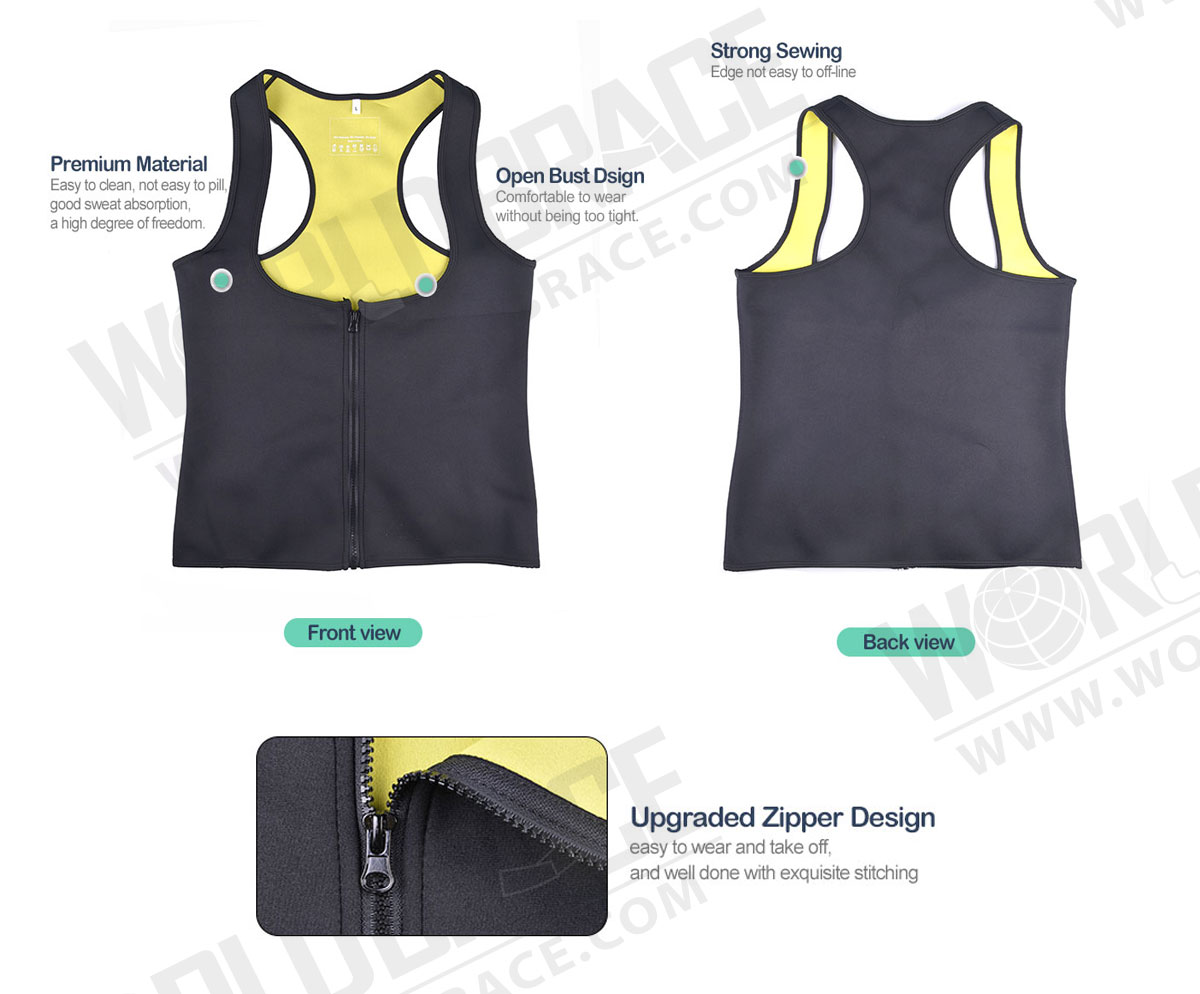 How to wash women's waist trainer with zipper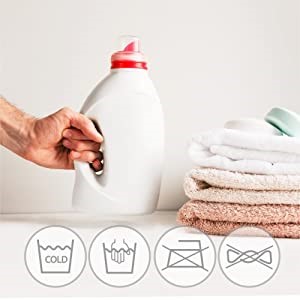 Machine washable
Wash with like colors
Only non-chlorine bleach when needed
Tumble dry low heat
Cool iron only
Do not use dryer sheets
Do not use fabric softener
How To Choose The Best women's waist trainer with zipper?
How does the women's waist trainer with zipper work?
The waist trainer exerts pressure on the fat around the waist and abdomen of the human body, increases the amount of sweat, and achieves the effect of reducing fat, losing weight and shaping shape with appropriate exercise.
Benefits of using a women's waist trainer with zipper
1. U-shaped support design
This women's waist trainer with zipper has a unique front U-shaped female design that allows you to wear a sports bra underneath. Compression shape-wear can effectively pull in your stomach, shape your waist, and accentuate your curves! Perfect for short torsos and regular body shapes.
2. Adjustable zipper
Belted corsets provide varying levels of pressure, weight loss and sculpting of the waist. The zipper design on the chest makes it easy for you to wear and take off, creating a slimmer and cleaner appearance.
3. High-pressure Waist Trainer
Our sports vest is the ideal workout outfit with a natural body curve cut and a top layer of compressed fabric to create a sexy hourglass curve. It pulls on all sides for a comfortable fit, reshaping fat distribution, holding and controlling the abdomen and slimming the waist. Combine a healthy diet with proper training and you'll soon bid farewell to your belly fat.
4. Quality materials
Made from 90% neoprene and 10% polyester and spandex, this waist training shape-wear improves blood flow, increases body temperature and produces three times as much sweat, helping to burn more calories and helping to achieve weight loss. Increased sweating also helps to clear pores and shape your body.
Where can I buy a women's waist trainer with a zipper?
If you want to buy a waist trainer for a waist trainer, you can get them from Amazon, Walmart, Target, or other shopping platforms. But if you're going to customize a batch of waist trainers or look for a professional waist trainers factory, you can find WorldBrace, a Chinese waist trainer manufacturer. We will offer you professional consultation and quality service. Look forward to our pleasant cooperation!
Best waist trainer manufacturers in China
Different brands have different prices related to brand design, raw materials, monthly sales, brand marketing costs, etc. If you are looking for waist trainer support or have any questions about waist trainers with zippers, you can contact the WorldBrace team for more professional help and excellent service. We will provide you with the use within 24 hours to customize the best quality plan.
WorldBrace is an OEM manufacturer of quality sports care products. Our professional team supports an integrated process from concept design to mass production. Contact us and work with us!