| | |
| --- | --- |
| Item No. | BS112 |
| Material | Polyester / Cotton, Neoprene |
| MOQ | 1000 PCS |
| Service | OEM, ODM, OPM |
| Lead Time | 30 days |
| Pakaging | 1 polybag /pc or customized box |
| Customized | Customized design, LOGO, color , sizes, material, packings, boxes |
Exclusive design: Plus sports bra slimming waistband plus waist trainer.Single-layer 2mm neoprene compression fabric. Lightweight and high-quality neoprene rubber.
Front zipper closure on the chest area. Adjustable waist with Velcro closure. Perfect for most sizes. It keeps you as tight as you want. Easy to put on and take off.
Neoprene sauna suit vest with adjustable waist belt. Excellent fit for short torso and typical torso body type.
Sweat 3 times more than usual: helps you eliminate toxins, accelerate the calorie-burning process and keep your muscles warm and supported, preventing fatigue and injury after training.
Improved hook and loop closure: our sweatsuits have high-quality waist trimmers, wider, longer and stronger than any other, so it is not easy to loosen to affect the state and sweating effect during exercise. It is equipped with a strong half-open zipper, easy to put on and take off. Make sure it fits any body type to the largest extent, including long torsos and short torsos.
Zipper closure with lining patch inside, east to put on and take off.Soft, breathable mesh & removable cups inside for a push-up, suitable for long-time wear.
Elastic two waist belts allow you to adjust the compression and tightness to meet your needs.
Stronger hook and loop tape.3 straps – adhesive, broader and longer. Adjustable trimmer belt with strong hook and loop closure to ensure a tight fit during training.
How to wash velcro waist trainer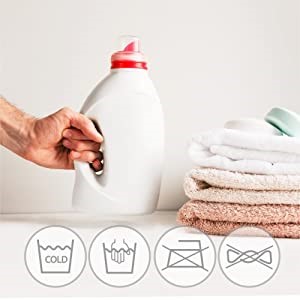 Hand wash only
Wash with like colors
Only non-chlorine bleach when needed
Tumble dry low heat
Cool iron only
Do not use dryer sheets
Do not use fabric softener
How To Choose The Best velcro waist trainer?
What is a velcro waist trainer?
Velcro waist trainers are underwear made of thick neoprene fabric. It's worn in the middle and fastened with Velcro's lacing system. It can make the waist look smaller. Putting on the Velcro waist trainer will give you immediate results.
How does the velcro waist trainer work?
Velcro waist trainers are worn around the abdomen, and they usually take the shape of your body. These undergarments grip and slim your waist, giving the impression of a smaller waist. To maintain this impression, you must wear your waist trainer for long periods to get your body used to the hourglass shape.
However, a common misconception is losing weight by wearing a waist trainer. Waist trainers only shape your body and do nothing for your weight. So, once you start using a waist trainer, don't stop exercising. The use of waist trainers can only complement and improve the exercise results.
Benefits of using a velcro waist trainer
1. Comfortable, breathable, safe and durable neoprene fabric
The waist training equipment is carefully selected neoprene. It is a durable, recyclable, washable material that can withstand heavy everyday conditions without tearing or breaking, has high elasticity, is very soft. Neoprene fabric will increase core temperature and keep the body warm. It will burn extra fat by heating the abdomen. It will increase calorie burners to work out more efficiently and reduce belly and waist fat.
2. Improved Velcro
Our sportswear has a high-quality waist trimmer that is wider, longer and stronger than any other product, so it is less likely to loosen during exercise and affect performance and sweating. The waist is fitted with an improved robust Velcro for maximum fit on any body type, ensuring a tight fit during training.
3. Half-open zipper design
It is equipped with a robust half-open zipper, easy to wear and take off. Zipper open and close, lining patch inside, can be worn off—soft, breathable mesh and detachable cup for push-ups and long wear.
4. Exclusive design
The waist trainer comes with a sports bra, allowing you to wear the waist trainer without wearing underwear.
5. 3 times of violent sweating
It helps you eliminate toxins, speed up the calorie-burning process, keep your muscles warm and supportive, and prevent post-workout fatigue and injury.
Where can I buy a velcro waist trainer?
If you want to buy a waist trainer for losing weight, you can get them from Amazon, Walmart, Target, or other shopping platforms. But if you're going to customize a batch of waist trainers or look for a professional waist trainer factory, you can find WorldBrace, a Chinese waist trainer manufacturer. We offer you professional consultation and quality service. Look forward to our pleasant cooperation!
Best waist trainer manufacturers in China
Different brands have different prices related to brand design, raw materials, monthly sales, brand marketing costs, etc. If you are looking for a waist trainer or have any questions about waist trainers, you can contact the WorldBrace team for more professional help and excellent service. We will provide you with the use within 24 hours to customize the best quality plan.
Worldbrace is an OEM manufacturer of quality sports care products. Our professional team supports an integrated process from concept design to mass production. Contact us and work with us!