| | |
| --- | --- |
| Item No. | PC101 |
| Material | Acrylic (Neoprene) |
| MOQ | 1000 PCS |
| Service | OEM, ODM, OPM |
| Lead Time | 30 days |
| Pakaging | 1 polybag /pc or customized box |
| Customized | Customized design, LOGO, color , sizes, material, packings, boxes |
Our upper back brace is made from lightweight, breathable, high-quality, flexible and adjustable materials.
It is better to wear a posture corrector when the muscle mass is relaxed in the first half of the day. During the first week, please use your posture corrector for 15-20 min, and you can add 20 min every day.
The back brace may make you feel uncomfortable for the first 3-4 days, but you will get used to wearing the posture corrector several days later.
It is recommended to wear a back brace when people are engaged in a static position (e.g., work at the computer). Do not perform physical exercises while wearing your back brace.
It is not recommended to sleep in the corrector. Please note that wearing a posture corrector is only a preventive measure and should not be used for medical purposes.
Strengthen your back muscles
Speeds up recovery
Prevents further damage
It helps you extend your reach
Improves balance and flexibility
Built to last: we don't cut corners when it comes to quality. Our back support features durable, high-end stitching and breathable.
Adjustable and easy to use: our shoulder straps are designed to be adjustable enough for female, male or child body shapes that fit any size from 25 to 53 inches.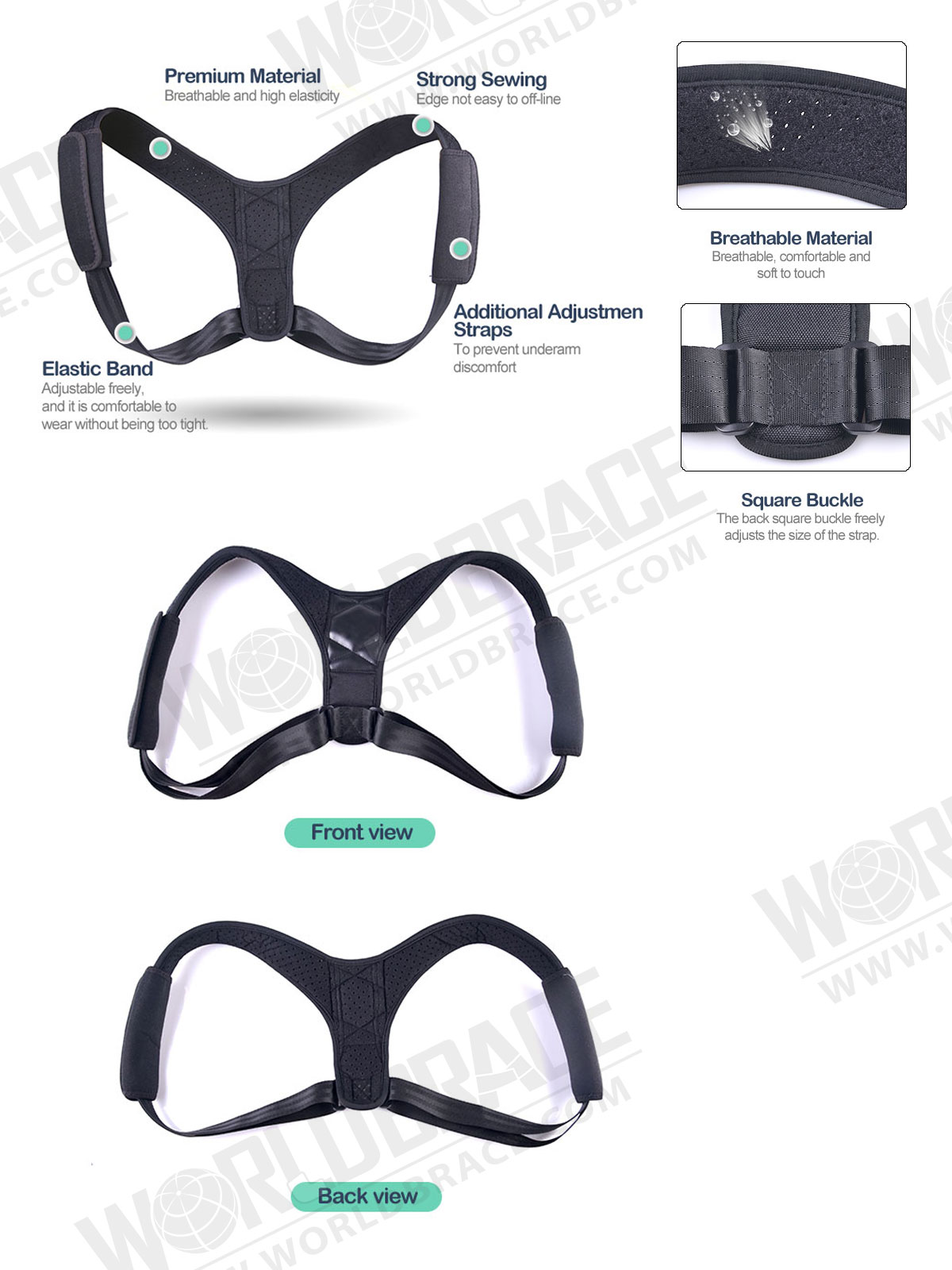 How to wear upper back brace
Adjust the length of the straps using your best judgment. Adjust the fit later.
Put on your posture corrector, arms through the straps.
Tighten (but don't overdo it) and secure the snap fabric straps. You can place your back against a wall to make sure your shoulders are pulled flat.
Begin your posture improvement journey! Adjust your posture corrector as needed during use if it causes any discomfort.
How to wash upper back brace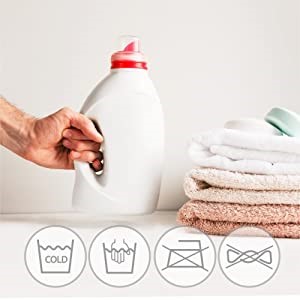 Don't machine wash
You can hand wash this with mild soap and warm water
Its light fabric requires minimal wash effort
Do not use dryer sheets
Do not use fabric softener
Wash with like colors
How To Choose The Best upper back brace?
What does the upper back brace do?
Upper back braces prevent neck, shoulder, and back pain by correcting people's posture while performing daily activities. You can resize the length of the shoulder belt to adjust the tension. In addition, the bracing allows the height to be adjusted to suit different body shapes and sizes.
What upper back symptoms does this stent help?
Cervical radiculopathy, simple muscle strain or sprain, cervical osteoarthritis, cervical disc degenerative disease, poor posture and muscle pain, periarthritis of shoulder, calcified shoulder tendonitis, etc
Benefits of using an upper back brace
1. Easy to wear
Ergonomic, streamlined design. Wear the upper back brace and adjust the belt freely. Limit the time to 15-25 minutes for the first time, and then increase it by 20 minutes every day until it is worn for 2 hours a day.
2. High-quality fabric, comfortable and adjustable
Our products are durable and lightweight, breathable and washable. Our back support straps are designed to make you feel comfortable. It does not irritate your skin and cause pain in your armpits.
3. Relieve pain and improve posture
Upper back support is designed to relieve chest hump neck and back pain caused by working long hours and looking down at phones and computers. This upper back brace is especially suitable for people with slight hunches, their heads down, long-term desk workers and office workers.
4. Boost your confidence
Our back support provides more effective support for your posture, helps you develop muscle memory and keeps your back straight. Pull your muscles and spine back into alignment to improve posture. It will keep you from slouching and slumping. It will also help improve your overall spinal health and boost your confidence.
Where can I buy an upper back brace?
If you want to buy a brace for your back pain or correct your back posture, you can get it from Amazon, Walmart, Target, or other shopping platforms. But if you're going to customize a batch of back braces or are looking for a professional back support factory, you can find WorldBrace, a Chinese back brace manufacturer. We will offer you professional advice and quality service. Look forward to our pleasant cooperation!
Best back support manufacturers in China
Different brands have different prices related to brand design, raw materials, monthly sales, brand marketing costs, etc. If you seek a back brace or have any questions about upper back support, you can contact the WorldBrace team for more professional help and excellent service. We will provide you with the help within 24 hours to customize the best quality plan.
WorldBrace is an OEM manufacturer of quality sports care products. Our professional team supports an integrated process from concept design to mass production. Contact us and work with us!