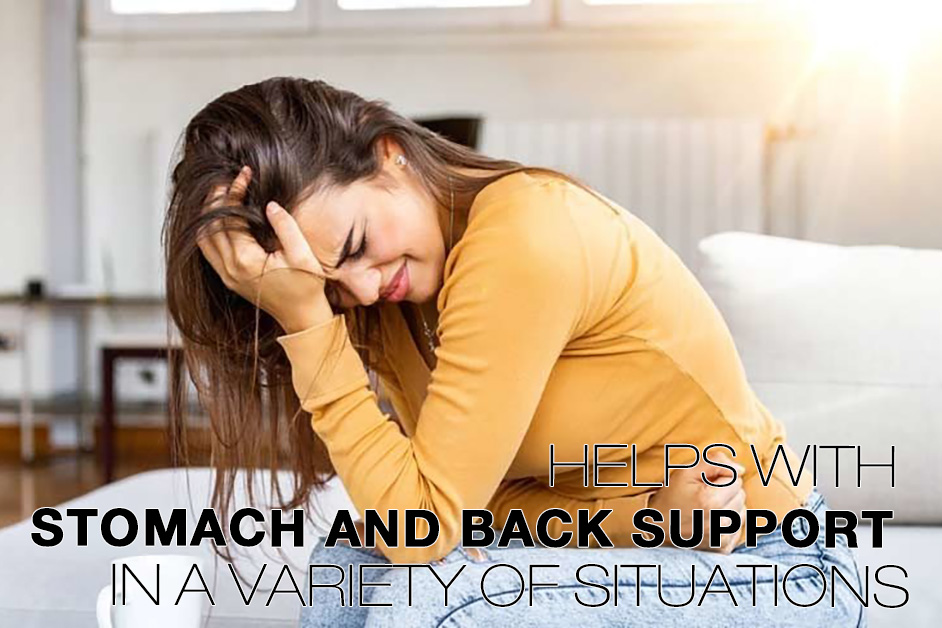 WorldBrace is home to various products like stomach binders, girdles, belts, braces, and trusses for different types of stomach pain. We offer exclusive wraps for both men and women. In addition, we also provide bariatric braces for plus-size people. Almost all of our abdominal binders are made up of elastic which makes them stretchable and can fit different body sizes effectively. Stomach binders help treat various conditions, and some of them are listed below:
Abdominal Pain:
Your abdomen can be wounded in various ways. Injury to your stomach can be severe and should not be ignored. If you are experiencing shooting pain in your gut, then it would be effective for you to get a stomach brace for yourself. A stomach brace helps ease your discomfort by applying external pressure from the mount. It also holds your stomach, which eventually tightens it. You can explore our range of abdominal supports for pains and strains.
After Surgery:
No matter what type of stomach surgery you undergo, your stomach will always be sore, and you may feel uncomfortable. The post-surgical abdominal barrier offered by WorldBrace can be a quick fix for you. This stomach binder helps you with your swollen stomach post-surgery and also provides additional support to your stomach. This binder's compression feature also allows the healing process and makes it quicker.
Hernia:
A hernia is a common abdominal issue. It occurs when the tissue pushes through weak spots in or around your abdominal walls. A hernia binder wrap can be of great help. This stomach binder can be used to proceed with the incision healing process and incision site. In addition, the hernia binder helps ease the pain due to the compression factor of the wrap. It also prevents further rupturing of the hernia and provides gentle support to your stomach.
Pregnancy:
Pregnancy can be a crucial phase for every woman. It can be a phase of various ups and downs in your body. Bearing the extra weight of a child in your stomach can be painful and may lead to multiple abdominal and back pain. We at WorldBrace offer various braces and binders to help your loose skin and provide gentle support to your stomach. In addition, we also offer post-pregnancy braces that help tighten your loose skin and promote faster recovery. These braces are available in all sizes that can fit any hip circumferences if you are on the outlook of maternity and back braces that support and relieve you during pregnancy.
WorldBrace offers a different range of back braces and support suited to relieve and treat other painful conditions and causes of back pain. These back supports are specifically designed for both women and men. In addition, we also offer braces for plus-size individuals. If you are suffering from specific conditions that are listed below, then you may require braces:
Lower Back Strain:
A lower back strain occurs due to various reasons, including excessive or vigorous exercise, inadequate lifting of heavy objects, being overweight, etc. To treat the lower back effectively, you should stretch your body before and after a workout and apply heat or ice packs to the affected area. This helps in releasing the pain and relaxes your muscles.
Overweight:
Obese individuals are at a higher risk of getting muscle strains. Poor posture can be a contributing factor to lower back pain. In addition, lack of regular exercise can also weaken the muscle, which makes an individual more prone to wasting power and strains.