Triple Support for a Wonderful Body Shape – Good posture is also a neutral spine. When we have good posture, the spine's muscles balance and support the body equally. Comfortable back straps with unique stable triple support and extended waist belt. Great help in building good posture to relieve pain, keep you safe and healthy.
Full back support for shoulder and belly protection: Ergonomic double shoulder pads effectively avoid chafing to armpit skin, reduce pressure on the shoulders and keep your back straight, bringing benefits to your posture as well as a feeling of comfort and pleasure.
Provides comfort thanks to adjustable breathing material – Made from breathable, and washable fabric for comfort, the back posture corrector can stay dry in hot weather. The tension of both shoulders and waist is adjustable.
The material for the full-back brace is neoprene, which has been strictly selected. It is a durable material that can bear heavy everyday conditions. And it is highly elastic, soft and breathable.
The full back brace is based on an ergonomic design, and the length of the shoulder strap can be adjusted according to your needs to achieve a satisfactory wearing effect.
The posture corrector has three support rods on the back to ensure stability. The three support rods can adjust your posture more effectively to reduce pressure on key parts, thus back, neck and shoulder pain.
This posture corrector is carefully added with an extended waist, which is suitable for everyone. Elastic neoprene and strong velcro closure let you adjust the tightness of the waist and torso.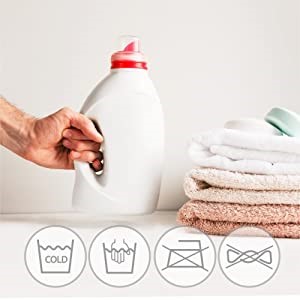 Don't machine wash
You can hand wash this with mild soap and warm water
Its light fabric requires minimal wash effort
Do not use dryer sheets
Do not use fabric softener
Wash with like colors
How To Choose The Best full back brace?
What is full back support?
Full back support is designed to improve and adjust back posture. When you wear back support, your muscles return to their natural position, helping to build muscle memory and reducing chronic back pain. It can also relieve all kinds of pain and injury in daily work and life.
What injuries require a full back brace?
How does full back support work?
This brace has three supports. It adjusts your spinal position to help relieve pain, prevent further injury and promote healing. Support amplifies and compresses forces in the abdomen, creating stress that reduces the load on spinal tissue. The stent extends from the top of the thoracic vertebra to the bottom of the sacral vertebra and supports the entire back.
Benefits of using a full back brace
1. Triple support for great body shape
When we have good posture, the muscles in the spine balance. It can support the body equally, comfortable straps with unique stable triple support and extended waistband provide twice as much support for your back and waist as anyone else.
2. Full back support shoulder and abdomen protection
Ergonomic shoulder pads effectively avoid chafing armpit skin, reduce shoulder pressure, keep back straight, bring benefits to your posture. According to your needs, you can adjust the length of the shoulder straps to achieve an excellent wearing effect while bringing comfort and pleasure.
3. Comfortable, breathable, safe and durable neoprene fabric
The full-back support material is neoprene carefully selected. It is a durable, washable material that can withstand heavy everyday conditions without tearing or breaking and is highly elastic and incredibly soft and breathable to stay dry in hot weather.
4. Extra waist straps
This pose corrector addresses size anxiety by carefully adding an elongated waist suitable for large or small cores. Elastic neoprene and strong Velcro closure allow you to adjust the tightness of your waist and torso. Grading makes it more flexible to fit your body, so everyone can easily use this body health orthotic.
Where can I buy a full back brace?
If you need a back brace to correct your back posture or back pain, you can buy it at Amazon, Walmart, and Target. But suppose you want to customize a batch of wristbands for a back brace or looking for a professional back brace manufacturer. In that case, you can find WorldBrace, a Chinese back support manufacturer, for professional advice and quality service. Looking forward to working with you and having good cooperation!
Best full back brace manufacturers in China
Different brands have different prices related to brand design, raw materials, monthly sales, brand marketing costs, etc. If you seek back support or have any questions about the back brace, you can contact the WorldBrace team for more professional help and excellent service. We will help you within 24 hours to customize the best quality plan.
WorldBrace is an OEM manufacturer of quality sports care products. Our professional team supports an integrated process from concept design to mass production. Contact us and work with us!