A lightweight nylon brace can be worn comfortably under or over the clothing. Ergonomic design, adjustable size, suitable for men, women and children.
Durable and supportive: with solid padded straps and breathable fabric, the back posture support is one of the best posture correctors on the market. Flexible enough to allow free movement, this excellent shoulder brace provides reliable back support all day long.
With a strong, padded double strap design.
The flexible nature of neoprene allows you to put the support on easily. Our effective back smoother gradually strengthens your stiff muscles. Made from the highest quality, breathable and durable neoprene materials.
Adjustable firmness: Back support strength adjustable design can adjust the corrective force and wear the clavicle support for several hours. With simple enclosures, the support can be put on and taken off at any time without outside help.
How to wear Figure 8 posture corrector
Start using the posture corrector for 20-30 minutes.
Then start to progressively extend the amount of time spent using it by 5-10 minutes and increase to 1 hour a day.
By doing this, your back and shoulders will slowly adjust and you will build muscle memory for correct posture.
Finally, the posture corrector will make your posture perfect and then you only need to wear it occasionally.
How to wash Figure 8 posture corrector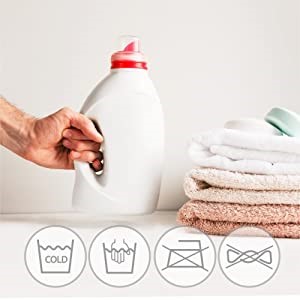 Don't machine wash
You can hand wash this with mild soap and warm water
Its light fabric requires minimal wash effort
Do not use dryer sheets
Do not use fabric softener
Wash with like colors
How To Choose The Best Figure 8 Posture Corrector?
What is the figure 8 posture corrector?
Figure 8 posture corrector is designed to improve and adjust upper back posture. When you wear the brace, your muscles return to their natural positions, which helps build muscle memory and reduce chronic back pain. It can also relieve all kinds of pain and injury in daily work and life. Help you get back into the perfect body shape.
What symptoms is this corrector suitable for?
How does the posture corrector work?
It works by exerting external pressure on your muscles and then slowly repositioning your spine to help relieve pain and improve posture.
The external pressure of the support can reduce the load on the spinal tissue and adjust the stress position to correct the body's curve.
Benefits of using a figure 8 posture corrector
1. Durable and supportive
With sturdy padded shoulder straps and breathable fabric, posture corrector is one of the best posture orthotics on the market. This excellent shoulder strap is flexible enough to move freely and provides reliable back support throughout the day.
2. Sturdy padded shoulder strap design
The flexible nature of neoprene allows you to place supports easily. Our figure 8 back brace can gradually strengthen your muscles. You can wear it under your clothes without being seen.
3. Adjustable firmness
Adjustable posture corrector strength design, adjustable corrective force, wear collarbone support for several hours. Using simple housing, the bracket can be put on and removed at any time without external assistance.
4. Easy to wear and take off
Figure 8 posture corrector design for easy application and adjustment. Like a backpack, you loosen the shoulder strap and wear it like a backpack. Once on, tighten the trapezius muscles until the shoulders are pulled back, but not so tight that it causes discomfort. Your muscles will gradually adapt to the new posture and adjust, which means you can tighten it daily/weekly until you have the desired pose and help prevent strain and fatigue.
Where can I repurchase a figure 8 posture corrector?
If you need a posture corrector to correct your back posture or back pain, you can buy it at Amazon, Walmart, and Target. But suppose you want to customize a batch of wristbands for a posture corrector or looking for a professional posture corrector manufacturer. In that case, you can find WorldBrace, a Chinese posture corrector manufacturer, for professional advice and quality service.
Best posture corrector manufacturers in China
Different brands have different prices related to brand design, raw materials, monthly sales, brand marketing costs, etc. If you seek a posture corrector or have any questions about the posture corrector, you can contact the WorldBrace team for more professional help and excellent service. We will help you within 24 hours to customize the best quality plan.
WorldBrace is an OEM manufacturer of quality sports care products. Our professional team supports an integrated process from concept design to mass production. Contact us and work with us!