Electronic Posture Corrector: Say goodbye to the traditional oppressive and uncomfortable upper back, innovative posture reminder equipped with the latest intelligent real-time angle monitoring system, correct your posture scientifically by building muscle memory.
According to scientific test results, using our posture trainer 2 hours a day, you will see significant improvement in posture after 21 days; continue to use it for 90 days to develop muscle memory, which means your back will be straight even without the posture support. Correct your hump, slack, scoliosis or "computer posture," push your shoulders back and align your spine, and you will be more temperamental and confident.
Comfortable and easy to use: an ergonomic design that perfectly fits the curve of the human body. Our posture corrector uses lightweight, soft and porous ventilation materials that keep your skin comfortable. The shoulder uses a high elasticity nylon for better elasticity.
How to wear electronic posture corrector
How to wash electronic posture corrector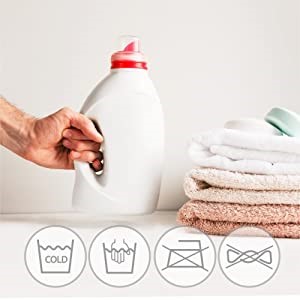 Don't machine wash
You can hand wash this with mild soap and warm water
Its light fabric requires minimal wash effort
Do not use dryer sheets
Do not use fabric softener
Wash with like colors
How To Choose The Best electronic posture corrector?
What is a posture corrector?
A posture corrector can help you improve your awareness of your posture. Over the last 30 years from the simple and not-so-sophisticated straps and braces they once were to something fit for an Instagram influencer.
How do electronic postures corrector work?
The electronic posture corrector vibrates to remind you to keep your back straight. It also records your correct back posture. When your slouch exceeds 25 degrees, the posture corrector automatically send out a vibration alarm.
Benefits of using an electronic posture corrector
1. Electronic posture corrector
The electronic posture corrector will help you avoid traditional upper back compression and discomfort. Innovative posture alert is equipped with the latest intelligent real-time angle monitoring system to scientifically and naturally correct your posture by forming straightening habits.
2. Adjust posture periodically
According to the scientific test results, use our posture trainer for 2 hours a day, 21 days after your posture improves; Use for up to 90 days to enhance muscle memory, meaning you can stand up straight without postural support. Correct hunches, sagging, scoliosis, push your shoulders back and align your spine.
3. Comfortable and easy to use
Ergonomic design perfectly fits the human curve. Our posture orthotics use lightweight, soft and porous breathable materials to keep your skin comfortable. The shoulder adopts high elastic nylon for better elasticity and comfort.
Where can I buy an electronic posture corrector?
If you need an electronic posture corrector to correct your back curve, you can buy it at Amazon, Walmart, and Target. But suppose you want to customize a batch of posture correctors or looking for a professional posture corrector manufacturer. In that case, you can find WorldBrace, a Chinese posture corrector manufacturer, for professional advice and quality service.
Best posture corrector manufacturers in China
Different brands have different prices related to brand design, raw materials, monthly sales, brand marketing costs, etc. If you are looking for a posture corrector or have any questions about the posture corrector, you can contact the WorldBrace team for more professional help and excellent service. We will help you within 24 hours to customize the best quality plan.
WorldBrace is an OEM manufacturer of quality sports care products. Our professional team supports an integrated process from concept design to mass production. Contact us and work with us!
It relieves back pain and improves back posture, especially for office workers and anyone whose job involves sitting for long periods. They help keep your spine straight and painless and can help you have a great day when your busy schedule doesn't allow you to stretch.
Orthotics should only be used in the short term to help develop an awareness of healthy posture but should not be used for long periods, leading to core muscle weakness. Wearing them is recommended for no more than two hours a day.
This pose corrector is an electronic device, so it's best not to wash it with water. The sensor part is recommended to wipe directly. The belt part can be cleaned with water, but please be careful not to let the sensor part water.