The waist and abdomen of the waist belt are equipped with magnetic self-heating pads that can relieve the pain and discomfort of the waist and abdomen.
A heating pad for back pain: hot packs help reduce inflammation and cramps. If you are looking for hot packs to ease discomfort and aid recovery, this heating pad is your ideal choice.
After wearing the waistband for a certain time, the warm feeling on the waist is obvious, playing the role of thermal moxibustion. The waist protector allows you to enjoy life without worrying about lower back pain.
Adopting a self-heating pad. After wearing the waist protector for a certain time, the waist feels obvious heat, which plays the role of thermal moxibustion. Which will promote blood circulation, relieve lumbar disc herniation and muscle tension.
The belt has thermal layer, which can maintain temperature continuously,help retain body heat, improve blood circulation and relieve waist pain.
The belt is equipped with four memory plates, which can support the lumbar spine, keep the waist in the correct posture and relieve waist pain.
The double elastic band design is convenient for you to adjust according to your own needs, and it is comfortable to wear without being too tight.
How to wash heated back brace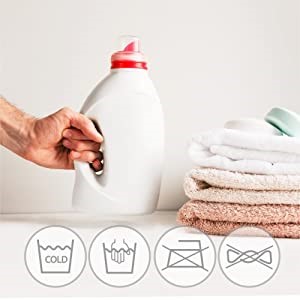 Machine wash cold permanent press cycle
Wash with like colors
Only non-chlorine bleach when needed
Tumble dry low heat
Cool iron only
Do not use dryer sheets
Do not use fabric softener
How To Choose The Best heated back brace?
What is a heated back brace?
A heated back brace can apply heat to your lower back or abdomen to relieve pain. Releasing heat under body temperature stimulation.
Why do we need heated back support?
Our heated back support heats up quickly in short period to help you relax and relieve pain in your back, lower back, and abdomen. It keeps your back, abdomen, and lower back warm, and reduces muscle soreness, stiffness, and cramps.
How does the heated back support work?
The heatd back brace ccelerates blood circulation, relieves low back pain or muscle spasm, relieves fatigue and eliminates inflammation. If there is a drug, if it is heated at the same time, it can also promote the effective absorption of the drug.
Who is suitable for heated back brace?
1. High-intensity work
Long-term work, sedentary lead to back pain. Sometimes, if you are tired from working long hours on a project, you can enjoy great stress relief in a short period with this back support to enhance your happiness.
2. In the physiological period
Often because of dysmenorrhea can help female to relieve abdominal pain caused by menstruation.
3. Effect of physical therapy
Ideal for heat therapy to relieve pain, pressure, and discomfort in the lower back/lower back and abdomen or stomach.
Thermostatic heat therapy meets all kinds of needs and promotes blood circulation stimulation; Heat therapy helps relieve lower back pain and relax dormant muscles.
Where can I buy heated back support?
If you need a back brace for reducing your back pain, you can buy it at Amazon, Walmart, Target, or offline stores. But if you want to help more people choose a good brace, or if you're going to find a professional brace manufacturer, you can turn to WorldBrace, a Chinese back brace manufacturer, for professional advice and quality service. Look forward to working with you and having good cooperation!
The best-heated back brace manufacturer in China
Different products have different prices related to brand design, raw materials, monthly sales, brand marketing costs, etc. If you are looking for a waist brace or have any questions about waist support, you can contact the WorldBrace team for more professional help and excellent service. We will help you within 24 hours to customize the best quality plan.
Worldbrace is an OEM manufacturer of high-quality sports care products. WorldBrace has continuously brought unique, whimsical products and solutions to our customers, and our professional team supports an integrated process from concept design to volume production. We guarantee to provide the best quality products because your health deserves the best. Contact us and work with us!