| | |
| --- | --- |
| Item No. | BB102 |
| Material | 100%Cotton |
| MOQ | 1000 PCS |
| Service | OEM, ODM, OPM |
| Lead Time | 30 days |
| Pakaging | 1 polybag /pc or customized box |
| Customized | Customized design, LOGO, color , sizes, material, packings, boxes |
Relieves back pain: The lumbar support is designed to alleviate pain associated with lumbago, spinal deformity, ligament and vertebrae problems, and even chronic lower back pain.
Improves posture: Our comfortable, correct posture helps slumping shoulder or poor posture, so it helps you stand and sit more upright.
Our sacrolumbar supports are not only designed for men and women. They also can be adjusted to fit people of all shapes and sizes.
Comfortable, breathable, design: Made from premium, durable neoprene, our back and shoulder support can be worn all day without irritating skin or causing sweaty rashes.
Designed with comfortable, adjustable materials and supported by steel, the back support provides a quality frame to protect your back and spine while consolidating your Waistline.
Fabric: Wearing a tight-fitting lumbar bodysuit outdoors in the heat can make you feel sweaty and uncomfortable. Our medical-grade mesh fabrics breathing fabric releases heat for comfort and support.
Rigid braces: The corset back brace consists of a strong layer of material (typically cotton or canvas) covering the torso, including the front, back, and sides of the brace. Some models are supported by a hard plastic or metal strip covering.
Soft Lumbar Corset: A soft lumbar corset primarily provides low back muscular support. A lumbar corset may be used for individuals with extensive arthritis or mild lumbar instability. Many times, additional firm support provides low back pain relief. The corset may also be a reminder to avoid excessive back motion and may help encourage proper body mechanics, such as good posture.
Corset Braces (Elastic Braces): This brace style works by limiting back motion. Unlike rigid braces, they are made from light materials and are cool to wear. They function by limiting the user's movements and working as a prompt for good body posture and the use of the leg muscles in cases when the user is picking something heavy up.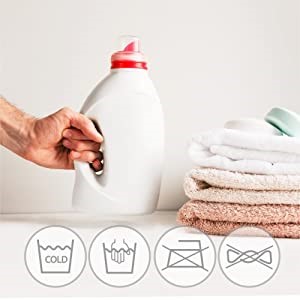 Machine wash cold permanent press cycle
Wash with like colors
Only non-chlorine bleach when needed
Tumble dry low heat
Cool iron only
Do not use dryer sheets
Do not use fabric softener
How to choose the best corset back brace?
What is a corset back brace?
The corset back brace looks similar to a female corset and allows limited bending. Corset back support is specifically designed to secure and protect the waist and back. The primary material of this brace is neoprene, and the side of the corset near the back usually includes vertical metal fastening on the back.
How does a corset back brace work?
Back support can help reduce lower back and back pain and make daily activities easier by fully supporting the lower back area, reducing pressure on the spine.
What conditions does the support treat?
This corset back support can help treat moderate low back pain, muscle strains, tears or strains, herniated discs, scoliosis, sciatica and hip pain. The back brace can help people with these conditions reduce pain and relieve symptoms.
Benefits of using a corset back brace
1. Neoprene fabric
Neoprene is a family of synthetic rubber produced by the polymerization of chloroprene. Neoprene has entered many different areas of consumer and industrial life today. It has many advantages, including elasticity, heat retention, durability, and latex-free. Neoprene is widely used in a back brace.
2. Adjustable elastic belt
Neoprene rubber has good compressibility and resilience and does not lose elasticity after repeated use. These braces are designed to stabilize your lumbar spine comfortably and can adjust your lower back and waist at all times of the day.
3. Rigid support
Four removable straps on the back of the back support strap of rigid can prevent shifting and allow you to wear it all day.
Made from neoprene, the lightweight, breathable material and shape fit make it the perfect choice for a comfortable wrist brace.
4. Ergonomic design
Our back stabilizers are ergonomic; They will give your injured lower back the support it needs to sleep or rest. Keep your waist healing at its best throughout the day.
5. Back Pain Relief
Lumbar supports are designed to relieve low back pain, spinal deformity, ligament and vertebrae problems, and even chronic low back pain.
6. Improve your posture
Our comfortable, correct posture can help with sagging shoulders or poor posture, so it can help you stand and sit straighter.
The best corset back brace manufacturers in China:
Different brands have different prices related to brand design, raw materials, monthly sales, brand marketing costs, etc. If you are looking for a back brace or have any questions about the back brace, you can contact the WorldBrace team for more professional help and excellent service. We will help you within 24 hours to customize the best quality plan.
Worldbrace is an OEM manufacturer of quality sports care products. Our professional team supports an integrated process from concept design to mass production. Contact us and work with us!