| | |
| --- | --- |
| Item No. | BS107A |
| Material | 97% polyester+3% spandex |
| MOQ | 1000 PCS |
| Service | OEM, ODM, OPM |
| Lead Time | 30 days |
| Pakaging | 1 polybag /pc or customized box |
| Customized | Customized design, LOGO, color , sizes, material, packings, boxes |
The best sauna suit for women: Women's sweat sauna suits can immediately raise body temperature, help you sweat up to 5 times, and accelerate fat burning. The waist slimming makes everything tight and slim at the waist better. Light compression of the sauna vest for women helps correct posture and sweat quickly. It can help woman burn more heat and lose water weight effectively.
Super-light and quick-drying: The material of the sauna sweat vest is very thin, soft, flexible, and it keeps your body well in your training. You can move freely, and it is not bulky. The sweat vest dries quickly.
Durable Material: this women's training vest is composed of neoprene for a soft and flexible fabric. The sauna vest suit has no odor and does not cause skin allergies. Sauna sweatsuit top features antimicrobial technology to prevent offending odors and keep your clothing fresh during your workout.
Comfortable and durable: This tank top molds and moves with your body during workouts or daily activities. You can wear a sauna vest alone or under your clothes.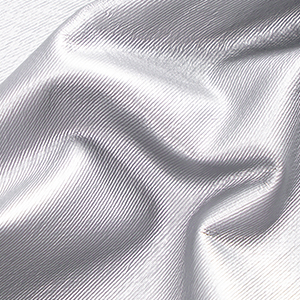 Innovative fabric
Polymer and elastane components protect body temperature and stimulate skin to sweat. This fabric is breathable and quick-drying to ensure you stay cool all the time.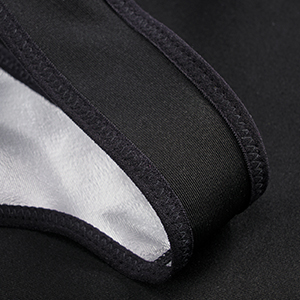 Wet inside and dry outside.
Unique material increases body temperature and absorbs sweat, so you're always dry on the outside. Enjoy the benefits of sweating without the mess!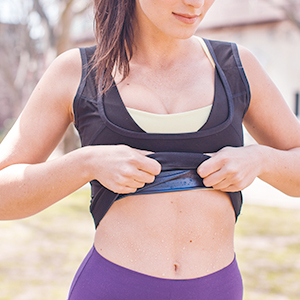 Comfortable & Versatile
Sauna Vest is lightweight, and you can get flexible carry out the full range of body movement. It's more stretchable than other sports vests, corsets, workout belts. And it won't get in the way of you performing at your best. The compression throughout the process will support and protect your muscles.
How to wash women's sauna vest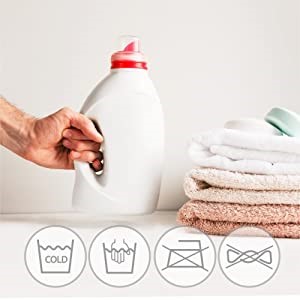 Machine wash cold permanent press cycle
Wash with like colors
Only non-chlorine bleach when needed
Tumble dry low heat
Cool iron only
Do not use dryer sheets
Do not use fabric softener
How To Choose The Best Women's Sauna Vest?
What is a women's sauna vest?
A sauna uses dry heat, usually from hot rocks or a closed stove. Usually, the indoor temperature of the sauna room can reach more than 60 ℃, which can make the blood vessels expand and contract repeatedly, enhance the elasticity of the blood vessels, and prevent the hardening of the blood vessels. The Women's Sauna Vest is designed according to the principle of sauna, mainly to help the body sweat quickly and achieve the effect of reducing abdominal fat.
How does the women's sauna vest work?
A sauna vest is the quantity of heat that limits the body to send out in the moving process. This temperature lets the body local maintains in one particular level line, quiescent adipose combustion, reduce fat to achieve the effect of the model form.
Benefits of using a Women's Sauna Vest
1. Best sauna vest for women
Ladies' sweat sauna vest can instantly raise body temperature, help you sweat up to 5 times, and speed up fat burning. Women's waist shaper makes everything around the waist feel tighter, slimmer and achieve a great figure. The slight compression of the female sauna vest helps correct posture and sweat quickly to burn fat and control the abdomen. Women will reduce weight effectively.
2. Innovative manufacturing
The polymer and spandex ingredients protect body temperature and stimulate natural sweating to maximize results. The quick-drying effect of fluidity and permeability ensures that you always stay fresh. Unique materials to raise body temperature and absorb sweat to keep you dry. Enjoy the benefits of sweating without making a mess!
3. Speed up your warm-up and recovery time
Enjoy faster recovery after an intense workout, and recover faster as increased circulation and body temperature keeps your muscles warm and help prevent injury. The sauna vest also improves blood circulation and keeps your core temperature high.
4. Comfortable exercise
Designed to be timeless, this waist trainer corset is your secret weapon on your fitness journey. Ideal for all indoor and outdoor sports. Not only can it help you lose weight faster, but it is suitable for your exercise, gym, fitness, running, sports, hiking, night walking. Use this sports vest with weight loss cream. You will find the sweat dripping and exercise.
5. High-grade lightweight fabric
Women's sauna suit is made of new unique absorbent polymer material, light as a windbreaker, comfortable, no distinctive smell, no irritation. Wear-resistant fabrics ensure that the case won't tear, allowing you to move freely and comfortably during strenuous exercise, maximizing heat exposure and helping burn more calories. This sauna vest is suitable for sports, giving you a more toned and sporty look.
6. Fashionable and wear-resistant design
The lower bust design makes your breasts more straight and attractive can be worn with any ordinary bra or sports bra, effectively controlling the loose weight under the arms and back. Sauna vests make you more attractive during exercise.
Where can I buy a women's sauna vest?
If you want to buy a sauna vest for losing weight, you can get them from Amazon, Walmart, Target, or other shopping platforms. But if you're going to customize a batch of sauna vests or look for a professional sauna vest factory, you can find WorldBrace, a Chinese sauna vest manufacturer. We offer you professional consultation and quality service. Look forward to our pleasant cooperation!
Best sauna vest manufacturers in China:
Different brands have different prices related to brand design, raw materials, monthly sales, brand marketing costs, etc. If you are looking for a sauna vest or have any questions about sauna vests, you can contact the WorldBrace team for more professional help and excellent service. We will provide you with the use within 24 hours to customize the best quality plan.
Worldbrace is an OEM manufacturer of quality sports care products. Our professional team supports an integrated process from concept design to mass production. Contact us and work with us!