| | |
| --- | --- |
| Item No. | NG102 |
| Material | Spandex+Lycra+copper |
| MOQ | 1000 PCS |
| Service | OEM, ODM, OPM |
| Lead Time | 30 days |
| Pakaging | 1 polybag /pc or customized box |
| Customized | Customized design, LOGO, color , sizes, material, packings, boxes |
Sun Protection & Dustproof: With a face cover, your little kids can enjoy outdoor activities better; the neck strap design masks protect both face and neck, avoiding sunburn, dust, bug bites, wind, and air pollution.
Breathable & Lightweight: The face scarf is very lightweight, weighs only 20g, especially suitable for little kids' use, causing no burden to their breathing. Sweat wicks away quickly and stays cool and clean, breathable for hot summer days.
Copper is injected to reduce the odor-causing bacteria.
5 LAYERS PM 2.5 FILTER
1st layer
Non-woven fabrics
2nd layer
Melt blown cotton
3rd layer
Activated carbon fiber
4th layer
Melt blown cotton
5th layer
Non-woven fabrics
Breathable Fabric: Made of breathable and windproof fabric with a tender feel,anti-static, anti-pilling, lightweight, friendly to your skin, excellent keep the warm effect.
WorldBrace Face cover protects with copper and anti-odor technology.
How to wear kids neck gaiter
This high-quality and comfortable headwear is also extremely versatile and provides protection from wind, dust, dirt, sand, bugs & insects. With over 15 different wearable options, they have multiple additional uses: neck warmer, beanie, skull cap, winter mask, sweatband, tube scarf, paintball, helmet liner, or for military use to name a few
How to wash kids neck gaiter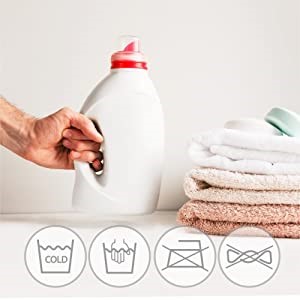 Don't machine wash
You can hand wash this with mild soap and warm water
Its light fabric requires minimal wash effort
Do not use dryer sheets
Do not use fabric softener
Wash with like colors
How to choose the best kids neck gaiter?
What is a kid neck gaiter?
A kid neck gaiter is a tube of fabric that protects kids' necks and faces from the sun or cold conditions. They protect the children's face and neck from sunburn without sunscreen on hot days. In winter, they protect the user's neck and face from cold and windburn. Neck gaiters are a fantastic piece of clothing that can help protect you from hot and cold temperatures. For children who don't like wearing masks, soft and comfortable neck gaiters are a good choice.
How to choose the best kids neck gaiter?
Neck gaiters are perfect for children who are reluctant to wear masks because they have good elasticity and are made of soft fabric. You can choose a cool neck gaiter in summer and a thicker one in winter. We can provide customized services for neck gaiter in different colors and patterns. Each of our products is selected and reviewed by a professional team.
Benefits of using a kids neck gaiter
1. Protect your skin from the sun
In summer, when it's often hot outdoors, a kid neck gaiter can help you get the SPF you want without using sunscreen.
2. Keep warm from the wind
A kid neck gaiter can block out some of the harsh winter winds that can dry out your skin and keep you warm.
3. Prevent dust from entering the respiratory tract
A kid neck gaiter can prevent large particles of air pollutants from entering the respiratory tract, such as dust, wind, and sand.
Things you must consider when you buy a kids neck gaiter
Breathable Fabric: Our neck gaiter is made of breathable and windproof fabric with a tender feel, anti-static, anti-pilling, lightweight, friendly to your skin, excellent keep the warm effect.
WorldBrace neck gaiter protects with copper and anti-odor technology.
Smart thermally regulated technology to help keep you cool30 UPF helps protect against harsh elements. Copper infusion to help reduce odor-causing bacteria. Innovative technology fabric keeps you comfortable.
How does kids' neck gaiter work?
Wrap the neck gaiter around the neck from the head and pull the fabric over the nose and ears. This will prevent your face and neck from getting sunburned in the summer. It also keeps the face warm in winter. People wear neck guards in summer for sun protection. Another use of a neck gaiter is to keep your face warm during winter.
What materials are used in kid neck gaiters?
The kid neck gaiters are made of high-quality materials for the most comfortable fit and long-lasting weather protection. Our most popular comfort fabrics come in vibrant colors and prints to suit your lifestyle. The material combines polyester and dacron brushed for softness and is designed for performance.
What are the best outdoor activities to use neck gaiters?
Kid neck gaiters can be used for snowboarding, skiing, snowmobiling, hiking, motorcycles, cycling, running, and skateboarding. They are also suitable for yard work and outdoor social events. Our neck gaiters can be worn in outdoor activities. They are versatile, breathable, and easy to put away.
It's a great way to absorb sweat and stay cool and dry when you need to go outside or do some exercise. Or it would help if you had it in bad weather, such as hot sun, cold wind, smog, sand.
Where can I buy a kids neck gaiter?
If you want to buy kids neck gaiter in small quantities, you can buy them from Amazon, Walmart, and so on. But if you're going to customize neck gaiter in large amounts, you can consider WorldBrace. We can provide customized service according to your needs.
The best kids neck gaiter manufacturer in China
If you are looking for a custom kids neck gaiter or have any queries about the customized kids neck gaiter, please feel free to contact us through email. We have experts that are always ready to assist you and will contact you back within 24 hours to tell you about the possibility of customizing your neck gaiter.
WorldBrace is the best kids neck gaiter manufacturer in china. Contact us now and find out how, together, we can create a unique neck gaiter that is guaranteed to impress.