| | |
| --- | --- |
| Item No. | EB101 |
| Material | Neoprene + nylon |
| MOQ | 1000 PCS |
| Service | OEM, ODM, OPM |
| Lead Time | 30 days |
| Pakaging | 1 polybag /pc or customized box |
| Customized | Customized design, LOGO, color , sizes, material, packings, boxes |
Helps reduce fatigue: our elbow braces offer the perfect amount of compression to improve blood circulation, help with tendonitis, joint inflammation, tennis elbow, golf elbow, and elbow fatigue; they are also suitable for workers, gamers, cooks, chiropractors, powerlifters, bowlers and others who perform repetitive arm movements on a regular basis.
Best elbow pad: elbow braces are made of high quality, non-slip materials that are comfortable enough to wear all day; enjoy hours of continuous use with premium elbow support without loss of performance or discomfort; elbow pads offer long-lasting support and excellent help with arthritis and other joint pains.
Designed for helpful elbow support: Our tennis elbow brace is ideal for rigorous exercises such as tennis, golf, CrossFit, powerlifting, bodybuilding, volleyball, yoga, and more; but it is also ideal for everyday use such as writing.
High-quality double-stitched seams and long-lasting construction that won't lose compression over time. Wear it every day or whenever you need a little extra support for your elbows.
Lightweight and breathable – Some elbows are too hot, too restrictive or too bulky. Our premium design provides a comfortable, ergonomic fit without cutting off circulation to your hands and fingers.
Can be worn all day and all night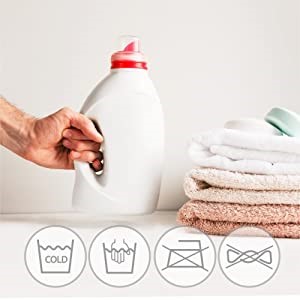 Don't machine wash
You can hand wash this with mild soap and warm water
Its light fabric requires minimal wash effort
Do not use dryer sheets
Do not use fabric softener
Wash with like colors
How To Choose The Best elbow braces?
What is the elbow braces used for?
They are used to reduce elbow edema and pain in the inflammatory phase and promote the repair of damaged cystic ligament structures and bones. The elbow can be held in place in a guard brace during flexion or extension.
How does the elbow braces work?
Support is a common treatment for tennis elbow and related disorders such as golf elbow. Support works by applying pressure to the muscles below the elbow. The purpose of the brace is to relieve pain and increase a person's ability to move the arm and elbow freely.
Benefits of using an elbow braces
1. Reduce stress
Elbow support has the function of protecting joints and reducing pressure, especially for people who love playing basketball. If the confrontation is fierce in sports, such as playing basketball, the fall prevents the knee from being knocked on the hard ground. Elbow support protects the arm from external pressure. There's elbow support that protects the elbow, and it can withstand a certain amount of stress, so it provides some protection.
2. Warm
The joints will be stiff in winter and can not play better when exercising. If you wear elbow support, you can keep warm, prevent cold, and relieve the movement of joints. Elastic elbow pads can help you maintain good muscle condition, prevent muscle relaxation, and ensure fast contraction during competition. And protect body temperature prevent loss.
3. Joint protection
If there is an injury to the hand, wearing elbow support can allow the injured area to rest. Also limiting the impact of movement on the injured area because elbow support is designed to prevent injury to the elbow. It is recommended that you choose elbow support to make a good comparison. When wearing attention to moderate tightness, comfortable strength can play the best protective role.
4. Light and breathable
Some elbow braces are too hot, too constricted, or too heavy. Our quality designs provide a comfortable, ergonomic fit without cutting blood circulation to your hands and fingers.
5. Durable
High-quality double seams and durable construction won't lose elasticity over time.
Where can I buy an elbow brace?
If you want to buy an elbow brace for your elbow injury, you can get them from Amazon, Walmart, Target, or other shopping platforms. But if you're going to customize a batch of elbow braces or look for a professional elbow brace factory, you can find WorldBrace, a Chinese elbow brace manufacturer. We offer you professional consultation and quality service. Look forward to our pleasant cooperation!
Best elbow brace manufacturers in China
Different brands have different prices related to brand design, raw materials, monthly sales, brand marketing costs, etc. If you seek an elbow brace or have any questions about elbow braces, you can contact the WorldBrace team for more professional help and excellent service. We will provide you with the use within 24 hours to customize the best quality plan.
WorldBrace is an OEM manufacturer of quality sports care products. Our professional team supports an integrated process from concept design to mass production. Contact us and work with us!