| | |
| --- | --- |
| Item No. | WB104C |
| Material | Polyester+copper, exclusive of Fastener |
| MOQ | 1000 PCS |
| Service | OEM, ODM, OPM |
| Lead Time | 30 days |
| Pakaging | 1 polybag /pc or customized box |
| Customized | Customized design, LOGO, color , sizes, material, packings, boxes |
Compression wrist brace with the highest copper content: Copper wrist recovery a gel pack, and suspenders are designed to help you get the support you need for all day and all night comfort.
Keep your wrists, hands, and thumbs supported with our ultra-comfortable copper fabric. It is vital because reducing your range of motion can help your muscles, ligaments rest and recover.
High performance + you can wear it every day: copper compression wristbands fit extremely comfortably and can be worn every day to help you get the support you need. Perfect for anyone. Our high-quality fabric also stands up to washing and won't lose its function over time like many other products.
Made 35% copper-infused fabric top layer, Odour resistant – Feel fresh for longer, Antibacterial, anti-fungal, and anti-viral, copper fabrics are widely shown to help alleviate arthritis and inflammation, Suitable for diabetics.
Can be worn on the left or right hand.
Strong Velcro
The wristband features a gel pack that can be heated or cooled for additional daily pain relief.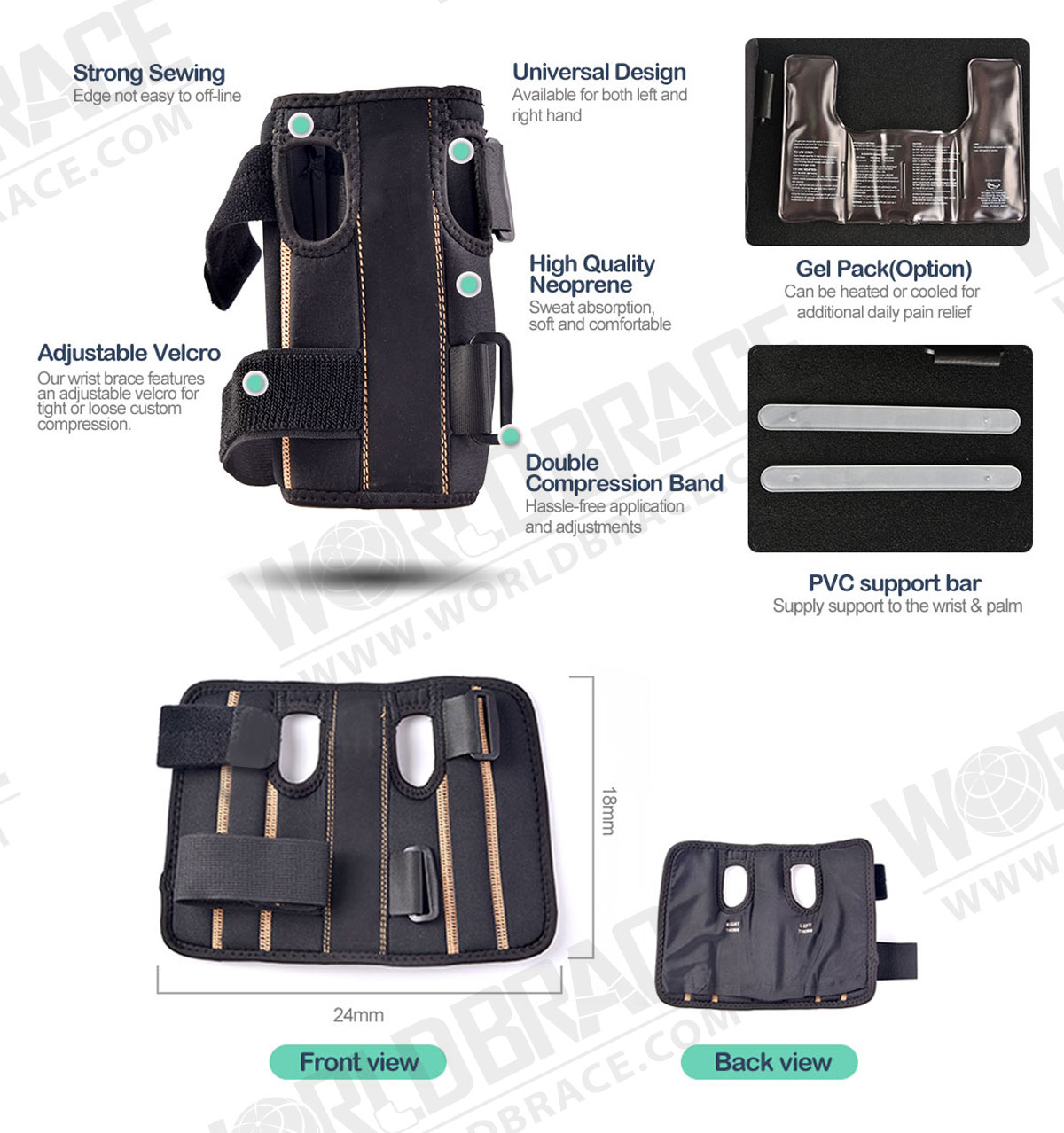 How to wash copper wrist brace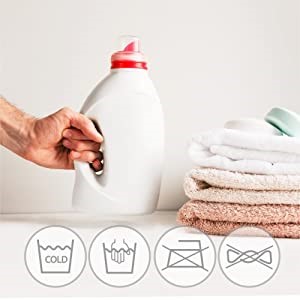 Don't machine wash
You can hand wash this with mild soap and warm water
Its light fabric requires minimal wash effort
Do not use dryer sheets
Do not use fabric softener
Wash with like colors
How to choose the best copper wrist brace?
What is a copper wrist brace?
A wrist brace is designed to help you recover from various wrist injuries, adjust it to the right position, and protect you from further injuries. The copper wrist brace is sterilized, safe and durable.
Top 3 brands of copper wrist braces and reviews
Three brands use copper wrist brace in the market, including Copper Fit Wrist Brace, Tommie Copper Wrist Brace, Copper Compression Wrist Brace. The table is their prices and reviews on Amazon. We can find that the best seller and best review is the Copper Compression Wrist Brace.
Top 3 Brands of Copper Back Braces and reviews
| | | | |
| --- | --- | --- | --- |
| Copper Fit Wrist Brace | $19.99 | 4.2 out of 5 | 108 ratings |
| Tommie Copper Wrist Brace | $24.50 | 3.9 out of 5 | 9 ratings |
| Copper Compression Wrist Brace | $27.95 | 4.5 out of 5 | 9008 ratings |
Who should wear a copper wrist brace at work?
This copper wrist support is ideal for anyone with a wrist injury, especially if it's a sports injury or a sprain while lifting heavy objects. Here are some common signs of adaptation:
Except to help you recover, the brace also protects you from further injuries and allows you to return to sport and work with confidence.
Benefits of using a copper wrist brace
1. Copper-infused fabric
Copper is an essential trace element, which is vital to the health of all living things. This kind of material is of great benefit to the human body. It can promote angiogenesis and play a role in disinfection and deodorization when wearing.
2. Lightweight and Breathable Design
The copper wrist brace is made of copper-infused fabric, which not only sterilizes and deodorizes but is lightweight and durable. Nylon lining is non-irritating to your skin. There are holes in the fabric that support the wrists to allow heat to escape. It improves the air permeability of this wrist brace.
3. 2 adjustable wrist straps
2 adjustable elastic wrist straps for double compression. The straps are made of copper, it has good resilience, will not lose elasticity after repeated use. These brackets are meant to fit comfortably to stabilize your wrist and can be quickly adjusted throughout the day.
4. Accelerates the natural healing process
Your body needs the right amount of time to heal your muscles and joints. But sometimes, you can't give your body enough time. the copper wrist brace is a great solution to help with recovery.
5. Ergonomic design
Our wrist stabilizers are ergonomic; They will give your injured wrist the support it needs to sleep or rest.
6. Wear on your right or left hand
There is no left or right wrist brace and you can wear it on either hand. It is also gender-neutral and suitable for anyone.
7. Hot and cold gel packs
Before use, the gel pack should be heated or refrigerated to achieve the effect of a hot compress or ice compress, which is convenient and hygienic.
Where can I buy a copper wrist brace?
If you want to buy some braces for a wrist injury, you can get them from Amazon, Walmart, and Target. But if you want to customize a batch of wrist brace, or you are looking for a professional wrist brace factory, you can find WorldBrace, a Chinese wrist brace manufacturer, we will provide you with professional advice and quality service. Look forward to our pleasant cooperation!
Best copper wrist brace manufacturer in China
Different brands have different prices, which may be related to brand design, raw materials, monthly sales, brand marketing costs, etc. If you are looking for a wrist brace or you have any questions about a wrist brace, you can contact the WorldBrace team for more professional help and excellent service. We will provide you with the help within 24 hours to customize the best quality plan for you.
WorldBrace is an OEM manufacturer of quality sports care products. Our professional team supports an integrated process from concept design to mass production. Contact us and work with us!