| | |
| --- | --- |
| Item No. | PC105 |
| Material | 25%Sponge+40%Elastic+35%Polyester |
| MOQ | 1000 PCS |
| Service | OEM, ODM, OPM |
| Lead Time | 30 days |
| Pakaging | 1 polybag /pc or customized box |
| Customized | Customized design, LOGO, color , sizes, material, packings, boxes |
The back brace corrector is perfectly matched with the child's back to change bad posture and improve the child's mental state.
Our kid's posture corrector has two metal plates inside the fabric that can provide strong support for kids, train the muscle memory;
The surface of the posture corrector has breathable mesh material, the fabric is light and soft, and it can be worn under clothes;
The kids back brace has adjustable shoulder straps and waist belts so that it can suit different waist sizes;
There are different sizes of the posture corrector for your choice and are easy to put on/off.
Movable Shoulder Pad: Two portable shoulder pads prevent straps from rubbing against the kid's shoulders; Its soft features will make your child feel comfortable.
Two Ergonomic Metal Plates: Back brace for kids has 2 metal plates inside the fabric to provide strong support; After a period of wearing, it can help your kids develop a good sitting habit.
Breathable Mesh Fabric: Our Back Brace for Kids is made of light, breathable mesh fabric; It won't make your child feel bulky.
This posture corrector is carefully added with an extended waist, which is suitable for everyone. Elastic neoprene and strong velcro closure let you adjust the tightness of the waist and torso.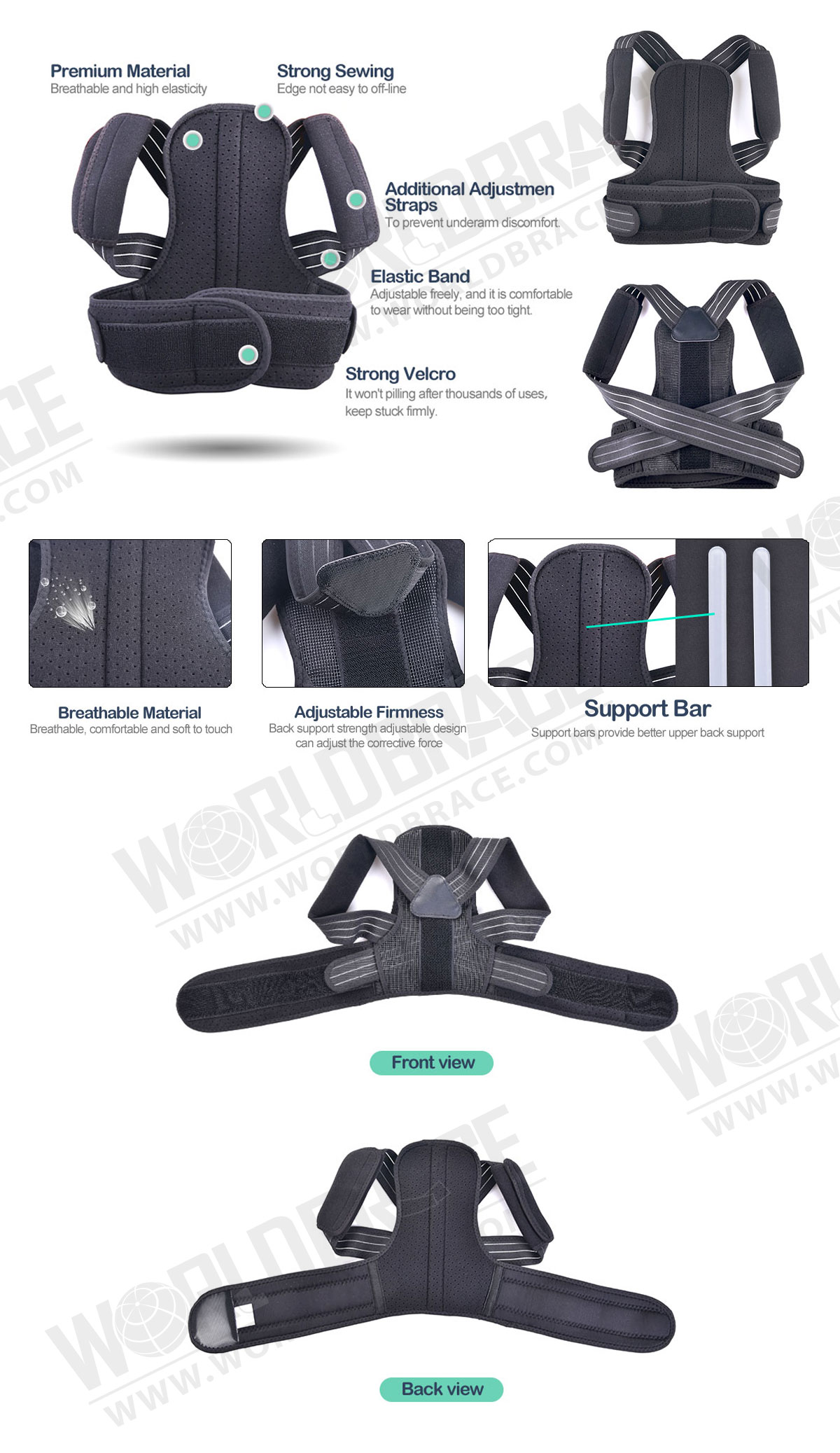 How to wear back brace for kids
How to wash back brace for kids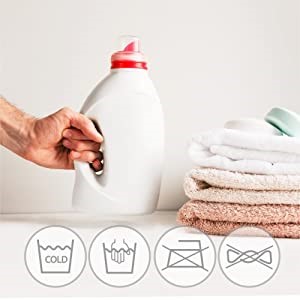 Don't machine wash
You can hand wash this with mild soap and warm water
Its light fabric requires minimal wash effort
Do not use dryer sheets
Do not use fabric softener
Wash with like colors
How To Choose The Best back brace for kids?
What is a back brace for kids?
Back support is designed to relieve back pain in humans. Children wear back supports to improve posture, gain more confidence and health, and prevent back neck and shoulder problems.
How does the back brace for kids work?
A back brace is a corset-like garment that holds your back in an upright position and makes slouching almost impossible. It promotes good back posture by pulling your back muscles into their natural position and adjusting them to stay in this position.
Benefits of using a back brace for kids
1. Help your child build better body curves
The back support posture correction device is designed for children and teenagers to prevent bad habits such as curvature of the spine, hunchback, lordosis, pterygium and round shoulder. Establishing good posture during adolescence will help your child grow up healthy and confident.
2. Provide adequate support
The back support conforms to the axis outline of the child's upper back spine; it provides excellent strength and stability to the upper back and reminds you to develop good back posture and avoid myopia.
3. Elastic and comfortable shoulder straps
Featuring two sturdy elastic shoulder straps with protective shoulder pads and an adjustable waist belt, this back posture corrector provides comfortable protection for your child.
4. To wear under clothes
Breathable materials and fine stitching enhance airflow and avoid sweltering heat, making it comfortable to wear all season. You can wear this strap under your clothing to stop your child from slouching, slouching or rolling his shoulders forward.
Where can I buy a back brace for kids?
If you want to buy a brace to help your child correct their body posture, you can get it from Amazon, Walmart, Target, or other shopping platforms. But if you're going to customize a batch of back braces or are looking for a professional back support factory, you can find WorldBrace, a Chinese back brace manufacturer. We will offer you professional advice and quality service.
Best back brace for kids manufacturers in China
Different brands have different prices related to brand design, raw materials, monthly sales, brand marketing costs, etc. If you are looking for back support or have any questions about back support, you can contact the Worldbrace team for more professional help and excellent service. We will provide you with the use within 24 hours to customize the best quality plan.
WorldBrace is an OEM manufacturer of quality sports care products. Our professional team supports an integrated process from concept design to mass production. Contact us and work with us!