What Exactly is a Compression Fracture?
A compression fracture is a type of fracture which occurs when your vertebrae or spine bones break. This fracture usually occurs anywhere in the spine, but most happen in the T9 through L1.
Compression fractures are of different shapes, sizes, and names. They are also known as burst, wedge, or crush fractures. Each of these fractures has other long-term effects. Therefore, knowing which type of fracture you have to cure effectively is essential, as various breakages have different long-term effects.
Do I have the Symptoms of a Vertebral Compression Fracture?
Symptoms of vertebral compression are hard to detect as they are almost identical. Some people are prone to experience mild back pain, which over time becomes severe, while others experience sudden severe back pain.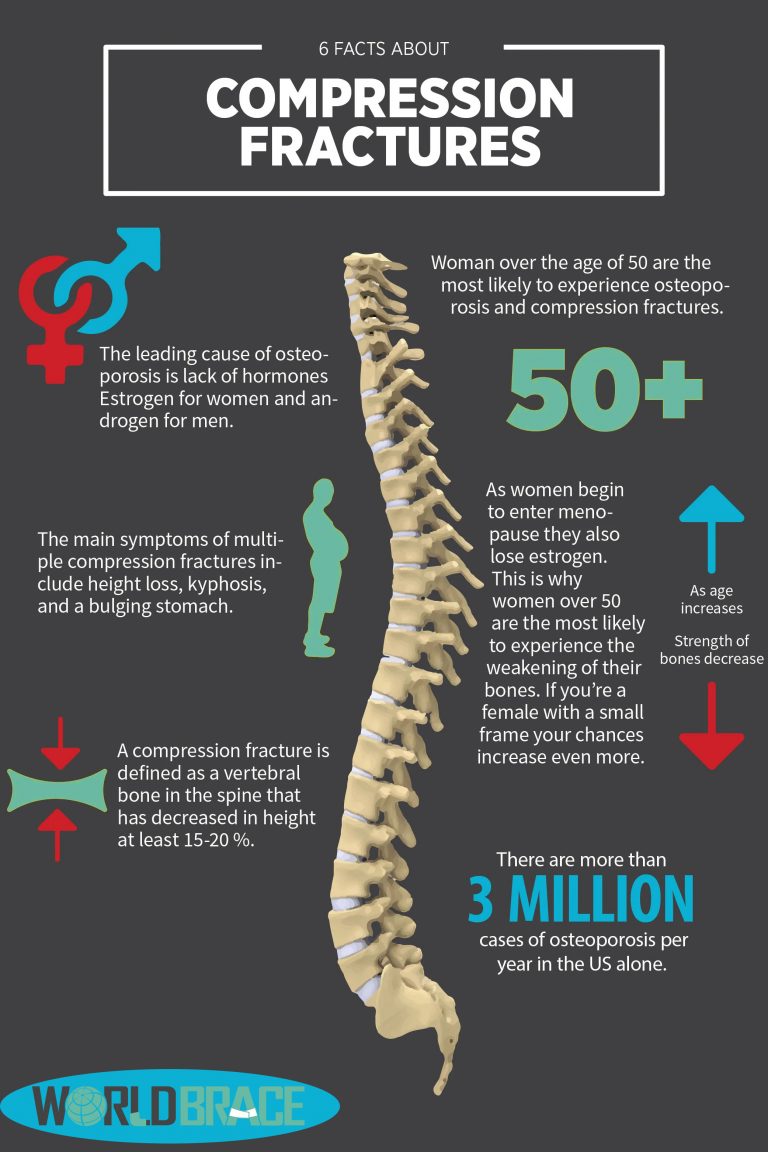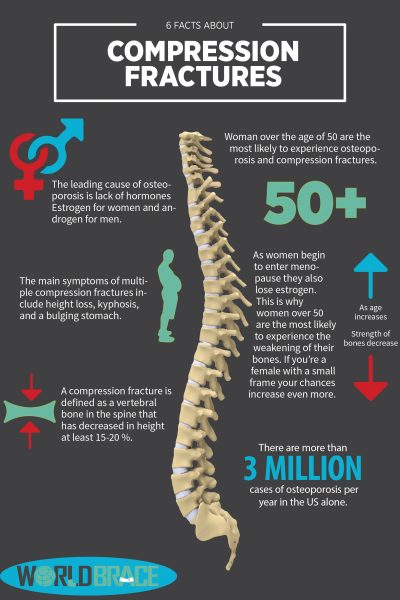 What are Treatment Options for Spine Compression Fracture?
A manga de compressão do joelho júnior é outra alternativa versátil para pacientes mais jovens. Este suporte de joelho para jovens é projetado em neoprene que fornece calor e compressão calmantes e também é leve. Além disso, o material é durável e confortável contra a pele.
A patela aberta nesta joelheira de tamanho infantil a torna mais adaptável e alivia a tensão em uma rótula macia, tornando-a um dos nossos best-sellers.
Este suporte de joelho para crianças é útil no tratamento de várias fontes de dor na patela, que incluem entorses ou distensões no joelho, tendinite patelar e artrite.
Joelheiras para crianças com lesões na patela ou Osgood Schlatters
Spine compression can usually be treated with conservative methods. The treatment usually involves an amalgamation of lifestyle changes and anti-inflammatory medicines. In addition, patients are generally advised to abstain from certain activities that may obstruct the healing process and injure the vertebrae further.
At Worldbrace, we have a wide variety of braces designed explicitly for osteoporosis or compression fractures of vertebrae. Here are some of the brace options that you can consider:
The TLSO brace available at Worldbrace is an excellent option for patients with compression fractures. This brace consists of a three-point pressure system that helps reduce any problem associated with compression fractures. The mount is known to apply pressure on the sternum, front of the hips, and mid-back, where most spinal compression occurs.
The brace made for osteoporosis at Worldbrace properly holds the mid-spine in an extended position, which helps in preventing unwanted flexion of the spine that can occur due to osteoporosis. This brace is perfect for osteoporosis as its primary function is to create proper spinal alignment.
These braces are advised for patients who suffer from a very mild form of osteoporosis or compression fracture and require back support in the thoracic and lumbar areas. This will help you to recover faster.
The compression spine stabilization brace available at Worldbrace is strongly advised for patients with fractures located in the L1. This brace helps limit the motion, which protects from further damage and allows gentle support for the comprehensive movement.